Men's Tennis: Warhawks go 1-1 over weekend
March 5, 2014
By Justin St. Peter
The No. 18 UW-Whitewater men's tennis team had a busy weekend against two nationally ranked teams.
The Warhawks pulled out a highly contested win against No. 30-ranked Chicago University (according to NCAA.com), 5-4, on Feb. 28.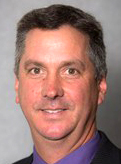 "It was one of the most exciting matches we have been involved in in the past few years," head coach Barnes said. "It was a battle between two nationally ranked teams, so we knew it was going to be real tough competition."
Senior Byron Balkin and junior Ben Shklyar continued their dominance at No. 1 doubles, defeating Sven Kranz and Deepak Sabada, 8-6.
Junior Cam Laktash and freshman Martin Beck defeated Brian Sun and William Leddy, 8-6, in No. 3 doubles to give the Warhawks a 2-1 lead heading into doubles competition.
"We needed at least two wins [in doubles] to keep us alive, knowing the strength that Chicago has in singles," Barnes said.
Humphreys remained undefeated in Division-III singles matches with a 6-4, 7-5 win against Sven Kranz.
Warhawk sophomore Matt Bisbee won in straight sets, 6-4, 6-4, against Gordon Zhang in the No. 6 singles match.
Freshman Rithwik Rajshekhar Raman, No. 4, battled Zsolt Szabo and won, 7-5, 2-6, 6-3, sealing the victory for the 'Hawks.
"I thought a lot of our guys competed very well out there," Shkylar said. "There was a lot of fight, which was awesome to see."
The 'Hawks fell, 7-2, to No. 24 Gustavus Adolphus on March 2.
"Gustavus came out on fire, and I think we were a little bit caught off guard," Barnes said. "Before we knew it, we were down in all three doubles matches."
Shklyar's injured back limited him in his doubles match to the point where he had to pull out of the singles competition, forcing everyone to move up a spot.
Shklyar said he hurt his back last weekend and will take a few days off.
In singles competition, Humphreys took down ranked singles player Mya Smith-Dennis, 4-6, 6-3, 10-8.
Balkin moved up to No. 2 and defeated Grant Leisner, 7-6 (10-3), 6-4.
"Obviously it was disappointing to do that poor in a match we had circled," Barnes said. "Everyone worked hard and battled through adversity. We played pretty well in a lot of spots, but the end results didn't turn out the way we want."
Barnes said he feels good about where this team is heading.
"By May, I think with the talent we got, we are going to be a force to be reckoned with," Barnes said.
The 'Hawks play Carthage College at 3:30 p.m. and Luther College on March 7 in Janesville.