Community Wellfest encourages healthy practices, activities
March 5, 2014
By Amanda Ong
It's time for the annual UW-Whitewater W3 Wellfest: a chance for the community to be active and experience different health activities at absolutely no cost.
The event is set for Sunday, March 9 from noon to 3 p.m..
W3 stands for Working for Whitewater's Wellness. Its purpose is to serve the community with wellness education and opportunities.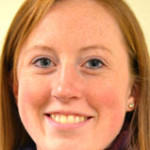 Brooke Friess, a senior studying healthcare human performance recreation, is the only intern focusing on W3 and Discover Whitewater Series on campus. She said her goal is to recruit as many people as possible.
"The main focus [of W3] is to improve wellness of the community, so with that being free and open to the public, everyone can join," Friess said. "It's an opportunity for people to try out new classes and stay active."
Activities at Wellfest include boot camp with UW-W strength conditioning coach Lee Munger, obstacle courses with UW-W athletes, cooking demos with Tyler Sailsbery, owener of the Black Sheep restaurant, yoga, Zumba and a free CPR/AED certification class.
Raffle prizes and giveaways include T-shirts, care packages, gift cards and Warhawk gear.
The free Adult/Child CPR/AED Certification workshop is a new addition to the 2014 Wellfest. It allows an opportunity for participants to not only become educated but also get certified during the three-hour session.
Friess said she believes students are not taking advantage of what downtown Whitewater has to offer. People who participate at Wellfest will have the opportunity to win gift cards and prizes to different stores located downtown. This allows the Whitewater community, especially students, an opportunity to explore the city.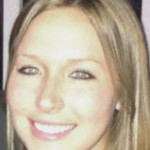 "I think it will be a lot of fun," Friess said.  "I'm convinced."
Wellfest features many different businesses from around the city. Marci Pasquesi, one of the main coordinators of 2014 Wellfest, believes the event serves not only as a wellness opportunity, but also as a networking opportunity for students, especially for those in the health-related area.
Paquesi said this is where students should take the time to network and build relationships for their future careers in the health area.
Pasquesi also is part of the organization called AmericaCorps VISTA, which focuses on wellness and advocates for anti-poverty.
"There is quite a bit of low-income population within the area of Whitewater," Pasquesi said. "So making those wellness opportunities available to them is a way of empowerment."
The importance of W3, Pasquesi said, is the chance for everyone to receive affordable wellness resources and opportunities.
"When I describe W3, I like to say that we are a community coalition that strives to get wellness resources and opportunities accessible and affordable, if not completely free, to everyone in Whitewater and completely inclusive," Pasquesi said.
Wellfest will be at Whitewater High School, located at 534 S. Elizabeth St. To find out more information about Wellfest, visit www.w3wellness.org/wellfest.