Women's Tennis: Warhawks stumble to begin spring season
March 12, 2014
By Emily Leclair
The UW-Whitewater women's tennis team had its 2014 season-opener on Friday against Hope College.
After losing  in the NCAA Division-III championship tournament last year, the team looks to make another run for the title.
On Friday, the 'Hawks dropped their spring-opener to Hope College, 7-2, at the Four Lakes Athletic Club in Elkhorn, Wis.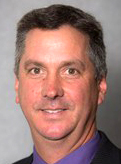 "It was our first match since October so we're just hoping to just feel where we're at," head coach Frank Barnes said. "We tried a couple of different doubles pairs;  we wanted to see how those would work out. For singles, we've been competing against each other for the past couple weeks to try and get tuned up."
Hope swept the doubles matches to go into singles with a 3-0 advantage.
Senior Alexandra Bayliss took first singles, 7-6 (10-8), 6-4, for the 'Hawks' first point of the match.
Freshman Amy Upthagrove earned a hard-fought victory at fifth singles, pushing the match to three sets and walking away with a 6-4, 5-7, 7-5 win.
The 'Hawks are now 10-1 overall and are headed into the 2014 spring season with sights on the WIAC Final Four tournament and another appearance in the NCAA tournament.
"The first goal is to win the WIAC Final Four," Barnes said. "If we do make it, we'd like to improve on our performance from last year."
Last year's team won the WIAC tournament, defeating UW-Eau Claire,  9-0,  in the title match. It was UW-Whitewater's sixth consecutive WIAC automatic berth in the NCAA tournament.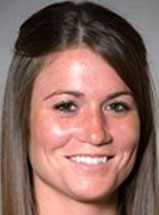 "We definitely have a goal to make it farther than we have in the past," senior Jackie Vitale said. "Since I've been here this is one of the strongest, hardest working teams. You can tell everyone has a goal and they want to do good."
The 'Hawks advanced two rounds into the tournament but lost in the third round to the University of Chicago.
This was the team's second year in a row advancing to the Sweet 16 and its sixth consecutive NCAA championship appearance.
The team went 21-9 overall and lost four seniors. The team has six seniors back, as well as a number of freshmen and sophomores to help the team to another NCAA appearance.
"I think we have some real desire," Barnes said. "I wouldn't be surprised if this team ended up doing something we've never done before."
The 'Hawks will travel to Rock Island, Ill., to play Coe College at 12:30 p.m. on March 15.