March 12, 2014
by Samantha Phillips
Wisconsin may not be the first place most think of when they hear Irish, but many Irish immigrants settled in Wisconsin back in the 19th century, making Wisconsin one of the states that regularly celebrates St. Patrick's Day.
Whitewater is no exception to participating in St. Patrick's Day celebrations. Many people celebrate by drinking green beer and Irish whiskey, while others choose to celebrate St. Patrick's Day in a more low-key fashion.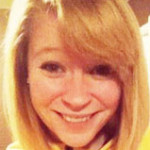 Freshman Brenna Larson is spending the holiday with friends.
"I'll probably just stay in," Larson said. "Watch 'Mean Girls' or something with some girlfriends."
Larson pointed out that it is hard to plan anything if you are underage. "There's really not much going on," Larson said. "Unless you do a pub-crawl or have a St. Patty's Day party."
St. Patrick's day has become popular in the bar scene. Many bars partake in pub-crawls and feature St. Patrick Day-themed drink specials.
Whitewater bar, Station 1, has drink specials that include a T-shirt and other specials that include free, green beer on Monday. The College Pub on Whitewater Street also offers drink specials and a T-Shirt for purchase that includes a cover fee for two other bars.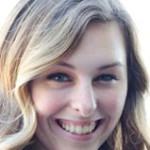 Dressing up also is a popular way to celebrate the holiday. Some students make group T-Shirts while others dress in fun green print from head to toe.
Sophomore Jordan Kalis likes to celebrate by wearing some sort of green attire.
"My friends and I like to go to Walgreens or Wal-Mart for something green," Kalis said. "We like to get the headbands with the weird stuff hanging off them."
No matter the event, Kalis enjoys dressing up.
"Even if we just stay in, its fun planning out themed outfits with a group of friends." Kalis said.
Almost all stores around Whitewater offer some type of festive clothing for the holiday. Fansedge.com offers green UW-Whitewater shirts in celebration of St. Patrick's Day.
Many restaurants offer Irish-themed meals. Several breakfast places, like Jessica's Family Restaurant, have corn beef and hash with eggs. St. Patrick Catholic Church will host a St. Patrick's Day dinner at 6:15 p.m. on March 15. The dinner will include entertainment by the Irish Trinity Dancers.
Although Whitewater does not host a St. Patrick's Day parade, there are parades taking place 30 minutes outside of Whitewater in Milwaukee and Madison.