Country tribute band plays for UW-W
March 12, 2014
By Signe Trewyn
Students don't have to leave campus to experience a country music tribute show of past legends Waylon Jennings, Willie Nelson, Johnny Cash and Kris Kristofferson.
The Highwaymen Live will perform at 7:30 p.m. on March 13, at Young Auditorium.
Michael Moore, a member of the tribute band, will model Willie Nelson and play with three others.
Moore said he has been playing music since he was a boy. He began with the drums, learning everything from Elvis Presley to the Carpenters to Metallica.
"When I was young, I began singing Willie Nelson songs, and here I am now with the tribute band," Moore said.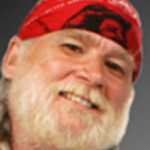 Moore has been performing for 20 years, and the idea of the Highwaymen began eight years ago.
The Highwaymen play a variety of country hits from each of the tribute artists.
Moore listed a few songs on the set list including 'Beer For My Horses,' 'Good Old Boys,' 'Seven Spanish Angeles' and 'Always on My Mind.'
Moore said traveling with the Highwaymen throughout the years has been wonderful.
The band has attended a number of venues around the country, and Moore said he loves performing with the great group of guys, while singing the songs of country music legends.
While Moore enjoys traveling and spending time with the band, he said his favorite part of being on stage and performing is the relationship with the audience.
"I promise there will be a lot of music in the show," Moore said. "The audience is my favorite part of the show because of their emotions, and it is a lot of fun to play for all of them. I want the students to be exposed to the classical country that will be played throughout the night."
Stacy Sherman, associate marketing specialist of the Young Auditorium, said there is a wide variety of programming involved with the show and the Young Auditorium strives to give the community an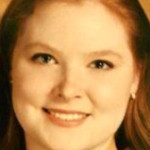 interesting choice for entertainment.
"[The show] will appeal to a large age group," Sherman said. "The performers modeled themselves off of the original superstars."
The main instrument the performers will play is guitar, and the musical rendition is true to the originals, Sherman said.
Sherman said a live musical group is hosted once or twice a season.
"Nothing compares to the live performance of the band, the lighting on the stage, the acoustics in the Young Auditorium," Sherman said.