"Dr. J: The Autobiography" by Julius Erving and Karl Taro Greenfeld is a great way to travel into the mind of one of the most prolific dunkers in the NBA. For someone like myself who loves sports history, it was a riveting tale and gave a great look into Erving's life.
However, there were parts that could have been vastly improved, which made it a book I'm not sure I would read again.
The story starts by describing Erving's childhood, which to me was one of the most interesting parts of the story. Erving grew up as sort of a small child, but that didn't stop him from wanting to compete with the bigger kids in his tough neighborhood.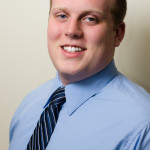 Although this part was a nice beginning to the story, it's where the biggest problem started.
The book is clearly written for an audience with a lower reading level. This in and of itself is not a bad thing, but as a college student reading the book, I wish it had delved a little deeper. Instead, because of the simple style of writing, it would seem the book barely scratched the surface of some of the issues.
Erving had somewhat of a troubled upbringing. He grew up without a father figure for much of his life in a low-income family. At the beginning, this was covered pretty heavily. The rest of the book, however, starts to be a chronological description of his career.
As cool as this is, because Erving was one of the top 15 players in NBA history, it would be interesting to see more of how these types of events affected his life instead of describing his vast list of accomplishments in the NBA and ABA.
One of the biggest instances of this is Erving's brother. A lot of the beginning of the book is dedicated to Erving's relationship with his brother, Marky, who suffered from Lupus. After the book took a turn to Erving's college career, you find out that Marky has died at the age of 16.
The book only delves into that issue for a few brief pages. For someone who had such an immense impact on Erving's life, it was a letdown to only have that touched on so briefly.
That being said, the book is incredibly gripping. It was difficult to put down once I started because Erving did have an interesting life. His playboy lifestyle, struggles with religion and failed relationships also are touched on in the book, and it always left me wondering what was going to happen to Erving next.
The descriptions of him playing at the famed Rucker Park during his off-seasons made me feel like I was actually in New York, watching him dunk on some of the most famous streetballers in history.
Although it was a satisfying read that I would recommend to anyone interested in sports history, it did leave me wishing it was more meaty and emotional.
3 stars out of 5.