Zoning overlays impact student housing
March 12, 2014
By Michael Riley
Whitewater Common Council and the Planning Commission decided on March 10 to move the second half of the Zoning Rewrite Meeting to an on-campus Common Council meeting on Tuesday, March 18 in the University Center.
Multiple community members, landlords and students attended the public hearing portion of the meeting to voice their considerations to change the Residential Zoning Rewrite.
Of concern to students is a residential zoning "overlay" known as R-2A, which would allow "increased occupancy in a focused area" near the University of Wisconsin- Whitewater. This means there would be more student-housing properties near campus.
Councilmember Stephanie Abbott said the forum was a good opportunity for the public to speak on zoning issues, although no laws were adopted or finalized.
"These are possibly some of the biggest changes in Whitewater zoning that we have seen in a very long time," Abbott said.  "Tonight was an opportunity to look at issues more clearly and to get some student faces in here.  Despite the fact wanting  to see this accomplished in one night, I think it a great idea to see the second half  take place on campus."
The change could provide more housing options as student population has increased over the past two semesters.
A consistent theme from the community members was they wanted the Council to give focus more on preserving Whitewater family neighborhoods and not give all the benefits to increase student housing.
Home owners also voiced  concerns about not being able to sell their homes for years while being surrounded by student housing due to a variety of complaints   ranging from noise to garbage.  Another issue brought up by homeowners was that rental properties are sometimes not as appealing to look at, decreasing the value of surrounding properties.
Landlords who spoke said their business model is to spend money on improving what the inside of the rental properties look like because that is what students care about.  The outside of the home does not matter as much, and it costs much more than improving the inside.
Junior Jonathan Fera said community members should not let a few bad apples spoil the bunch.
"I apologize for any misfortune that some of the student body has brought to your community or your property," Fera said.  "I'm sorry for this language, but we are not these 'Whitewater Thugs' that throw beer cans everywhere.  I think this is generalization is extremely unfair.  We are an important part of this community and we deserve quality, affordable housing to live in."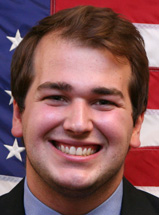 No formal action was taken at the meeting, but the Planning Commission did add a few recommendations to the Common Council. The Council will make a final decision in April.
Councilmember Sarah Bregant said students should be aware of the future of residential housing.
"Sometimes zoning can be confusing, but it is really important that students know what is going on because it affects them a great deal," Bregant said. "I would urge students to attend the Common Council to make their votes heard in this matter."
The R-2A area includes West Center, South Summit, South Janesville, West Whitewater and Fourth Streets.
An overlay allows for a property owner to apply for a conditional use permit to modify how many residents are legally allowed to live in a residence.
Currently, all property within the R-2A is zoned R-2, which is recognized as one and two family homes with up to three unrelated people permitted to live in each unit. The only thing that would change is property owners would have the option to apply for a permit to have more than three unrelated people to live in the property.  The permits would have to be approved by the city.
Furthermore, if an owner would want to have more than five unrelated people living in a residential unit they would need the city zoning administrator to inspect the unit and make sure it would be acceptable for the number of people requesting.
Councilmember Jim Winship introduced a recommendation to require property owners to have an "updated weatherization field inspection report" for owners requesting occupancy of more than three unrelated people. This costs about $200 and is required when property is initially purchased, according to Winship.
Another heavily discussed issue was parking. If the Common Council decides to increase occupancy, members in both the Planning Comission and Common Council said there need to be more space for students' cars.
The second half of the the meeting will be Wednesday, March 19 in the University Center.