March 12, 2014
By Allyson Karnowski
Loretta Ross, a self-described "professional talker" and "professional feminist," inspired students and locals, talking about a journey that took her from a painful childhood to becoming a vital part of the human rights movement on March 5 in the Old Main Ballroom.
In the final Women and Gender Cultural Series lecture, Ross spoke on "Women of Color, Leadership and Reproductive Justice."
"I became a feminist because I want better men," Ross said. "I want men who don't oppress women, men who treat them well."
Ross joined the human rights movement when she first co-founded the SisterSong Women of Color Reproductive Justice Collective in 1997. SisterSong is comprised of African American, Middle Eastern, Asian, Latina, and Native American women, working to educate and protect women's rights in reproductive and sexual matters.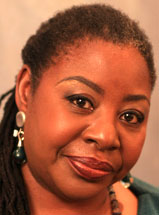 Standing for reproductive justice, Ross defines the movement's priorities of giving women "the right to have a child, the right to decide not to have a child, and the right to parent in a safe and healthy environment."
To a mixed audience of visiting middle-schoolers, college students, and ladies from surrounding communities, Ross told the story of how she became passionate in women's rights following a childhood of sexual assault, incest and teenage pregnancy. Having a baby at 15, she was kicked out of school for fear she would influence other young girls' behavior.
She said she was forced to fight the school board for her right to an education, and although this  didn't make her a feminist, it made her angry enough to want to see a change in the system.
Ross soon went on to volunteer at a rape crisis center and eventually became executive director, where she said she wanted to work to end violence and help people share their stories.
In 1985, Ross succumbed to the pressure of a new title and had a feminist "coming out party." She said while feminists tend to give off a negative stigma, it's more about believing in equality, freedom and ending oppression.
Being part of the women's rights movement, Ross said the most important thing is that everyone is moving in the same direction –— toward making a better world.
SisterSong is framed around eight protections of human rights: civil, political, economic, social, cultural, environmental, developmental, and sexual.
Ross shines a light on human and women's rights at each speaking engagement she attends because our stories "are not out of a book," she said. Whether good or bad, Ross encourages everyone to tell their story for the sake of the movement.
Senior Brittany Wendt said she was compelled to share part of her story with the audience, feeling empowered after hearing of similar life experiences from Ross.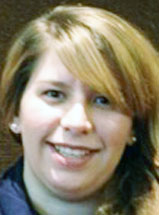 "I have a very similar story," Wendt said. "I now have a four-year-old daughter, and have been trying to go to college for seven years now."
Wendt is currently working on a degree in international studies, graduating in December. She was especially touched listening to Ross recount her struggling years in college with a young child.
"It's inspiring to hear stories like Loretta's, and I feel empowered by the ones similar to mine," Wendt said.