March 19, 2014
By Abrielle Backhaus
By Signe Trewyn
Roberta A. Fiskum Art Gallery's newest exhibit includes Black Student Union artifacts and black history memorabilia.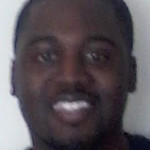 BSU President Connell Patterson III said the exhibit is a tribute to the legacy of Martin Luther King Jr. and designed to inform students of  UW-Whitewater's African American history.
The "Where Dreams Begin" exhibit will be featured in the gallery from  April 1 to 14.
Patterson said 45 years of BSU history will be displayed in the exhibit.
"It [the display] pays homage to the alumni," Patterson said.
The exhibit also will display T-shirts from past alumni, as well as articles, pictures and an original playwright script a student wrote.
This is Patterson's first year as president of BSU, and he said part of his job is to attend meetings geared toward educating the campus about African American culture.
"We also want to raise awareness of the history of the BSU student organization and African Americans," Patterson said.
Martin Luther King Jr. visited UW-Whitewater in 1961 to give a speech about civil rights and equality for black individuals, Patterson said.
Patterson said visitors can see how long the organization has been going on, and it is a great way to recognize the organization and what its members have done throughout the years during the Civil Rights Movement and Jim Crow laws.
"I would say my favorite part of being involved with BSU is that I am involved with the history of African Americans, and it impacted me as person and a African-American individual," Patterson said.
Assistant University Center Director Kim Adams has been supervising the art gallery since 1995, and although they have seven exhibits during each academic year, there hasn't been one quite like this.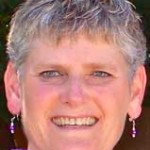 Adams said she was happy to collaborate with BSU for the "Where Dreams Begin" exhibit.
"The staff is significantly involved with the entire exhibit and they do much outreach to BSU," Adams said.
Adams said this is a different exhibit because she has not had the opportunity to spread comprehensive information or highlight a student organization such as BSU before on campus.
"I hope students will be given a broader understanding of the significance of the BSU organization on campus and to celebrate 45 years of history on campus as well as understand Martin Luther King," Adams said.