Gymnastics: Another year, another title
April 2, 2014
By Kevin Cunningham
The UW-Whitewater gymnastics team won its third-straight NCGA National Championship in dominating fashion, recording a Division-III record-high 193.025 total score on March 21 in Ithaca, N.Y.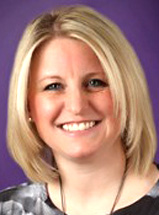 "They put it all together and it was all about the team," head coach Jennifer Regan said. "They walked into the gym on Friday and just said, 'Let's do this. Let's just have fun and enjoy it.'"
The new D-III record score trumped Cortland State's 191.000 total, which earned the Red Dragons second place. The next highest score for a school from Wisconsin was UW-La Crosse's 188.550, which led them to a fourth-place finish.
The total team score for the Warhawks was one of many records that went down that historic afternoon.
The 'Hawks set five program records in total en route to their victory and qualified 14 gymnasts to compete in the individual championships that took place the next day.
One of the qualifying gymnasts, freshman Katie Fiorilli, totaled a program-high 38.750 to take home the all-around title, which marks the first all-around national champion in UW-Whitewater history.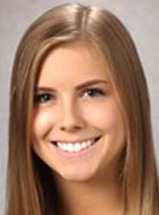 "I know that going into any competition that anything can happen," Fiorilli said. "But I always have high expectations. Everything was going well, and I had a lot of adrenaline and a lot of support from my teammates."
The meet started on the uneven bars, where the Warhawks record books immediately began to change. Junior Cici Talcott led the team with a school-record 9.8 and was followed by senior Allyse Dieringer's 9.75 and Fiorilli's 9.7.
Two more 'Hawks, Courtney Pickett (9.7) and Amanda Quinn (9.25), added to the team's uneven bars score, totaling 48.200, marking the second-best score in program history.
The next area to conquer for Regan's group was the balance beam. Dieringer made the most of her final meet to win a title, recording an all-time high score of 9.85, good for first.
Four other 'Hawks joined Dieringer in the balance beam, totaling 48.125, another second-best score in UW-Whitewater history.
In the floor exercise, the Warhawks may not have recorded a first-place finish – their only rotation where they did not finish first – but the four highest scores were recorded in school history.
Fiorilli, Dieringer and Pickett led the way with scores of 9.825, while Talcott's 9.8 and Hannah Lee's 9.775 gave the team a total score of 49.050, breaking the old record of 48.550.
Heading into the final rotation, the vault, the 'Hawks led by more than two points and Fiorilli kept adding her name into UW-W's record books. She tied for fourth in school history with a 9.725, good for first.
Fiorilli's performances across the board didn't just lead her to the all-around national title and four All-American honors, but with them, she earned a spot to compete against D-I competition in the NCAA Regional hosted by the University of Minnesota.
The regional is set to start at 6 p.m. on April 5.
Fiorilli will be the first Warhawk outside of alternates to ever compete in a D-I regional and is the lone D-III representative this year.
"I was shocked because I didn't even know that it was possible to compete in D-I," Fiorilli said. "I'm just honored to be able to compete with people at that high level. It's exciting."
Fiorilli said she didn't receive the news until she was already enjoying her Spring Break, when Regan called to let her know that her time off would be somewhat short-lived.
"We're excited for Katie [Fiorilli] to have that opportunity because she's worked really hard," Regan said. "At this point, it's just the icing on the cake. It's a huge honor for her to compete against gymnasts on full scholarships."
Fiorilli's success among numerous others helped push the team to its third consecutive title, but Regan said it wasn't just one particular person that has led the team to its run.
Regan was honored with the NCGA Coach of the Year award for the third time in her career after the meet.
"Truthfully, in my eyes, it's more of a reflection on the program," Regan said. "You can't get a national championship, let alone three in a row, without a great coaching staff. It has never been all about me because I couldn't do what I do without everyone else's support."