April 2, 2014
By Abrielle Backhaus
By Signe Trewyn
Season four "Sing-Off" champions Home Free, an a cappella country band, will take the UC Down Under Tuesday.
Although Home Free was crowned the champion this past December, their win was by no means the beginning of their country music career as a whole for the five singers.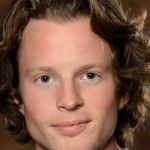 Home Free band member Austin Brown said the band formed 14 years ago and write a majority of their own songs.
"Sometimes at shows we do covers, but I write and other members in the group write their own songs as well," Brown said.
Brown said the Sing-Off experience was unlike anything he had done before. He said the pressure created a lot of stress.
Brown said the Sing-Off took place during one of the hardest times of his career, and he did not know he was going to get past the first round, let alone win the competition.
"When I was on the Sing-Off, I wanted to win the crowd over, and there were a lot of people; now we think outside the box," Brown said.
Now off the show and more famous than when they began, Brown said admittedly the hardest part of his career is the travel and being away from family.
Brown said family and various music artists inspire him to write music.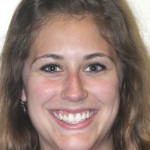 "I don't have a specific individual artist that inspired me, rather it's the entire music community," Brown said. "My favorite country artist is Zach Brown, and his latest album is my favorite of all time."
SEAL music intern Rachel Lee said Home Free is different from other groups that have been brought to campus in the past.
"They use their voices instead of playing the guitar; I hope students come and hear great music and have a good time," Lee said
Lee said she anticipates an audience of 250 students for the third music event this year.
"The musicians who come to campus are a bit like the comedians since they bring students stress relief near the end of the week," Lee said.
Home Free will perform at 8 p.m. April 8 in the UC Down Under.