April 9, 2014
By Justin Schultz
The UW-Whitewater softball team had a difficult time scoring runs on April 6 but still managed to split its doubleheader with the UW-Stout Blue Devils.
The Warhawks (12-3) managed to beat the Blue Devils (14-10) in the first game, 2-1, behind a dominating performance from junior starting pitcher Kelynn Sporer.
Sporer, who transferred from UW-Platteville, scattered one run on five hits in seven innings. She also struck out six batters on the way to picking up her sixth victory of the season.
Head coach Brenda Volk said she is pleased with how Sporer has thrown the ball this season.

"She's definitely helped us and added some pitching depth," Volk said. "She's a competitor that likes to win, and, at this point, that's what I'm looking for. She's done a good job for us."
Senior second baseman Kelly McGrail echoed Volk's statements, saying Sporer is the "fuel to the team's fire."
"Her demeanor on the mound is contagious," McGrail said. "She's driven and when she's excited, we're excited."
Senior Mimi Ramirez opened up the scoring for Whitewater in the second inning by singling home Paige Evangelista. Ramirez then scored following an error by the Blue Devils' right fielder.
Those two runs were all that was needed for victory.
In the second game of the doubleheader, despite having a 4-1 lead after two innings, the Warhawks fell, 6-4.
Junior Jo Jablonski hit a three-run homer in the first inning, but the Warhawks quickly squandered the lead.
The 'Hawks gave up a combined five runs in the final four innings of play. Volk said she was not pleased with her team's performance.
"I'm disappointed in our effort today," Volk said. "We just didn't play well. We didn't play great defense, we didn't hit well and we didn't pitch like we're capable of. It's hard to win when you have zero out of three parts of your game on."
McGrail also thought they could have played with more passion.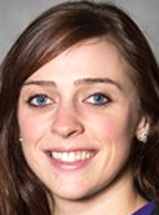 "We had a lack of intensity," McGrail said. "[Stout] was real intense and wanted to beat us bad. We need to bring our intensity up and make sure that no matter who we're playing, we have that fire in our eyes."
Coming into the game, the Warhawks had only committed seven errors. They committed two against the Blue Devils, and they proved costly as two runs were scored because of them.
Despite this, Volk said she's not worried about the defense.
"Defense is our strength. We are a very good defensive team. We just had a couple of mental lapses today."
Junior Bekka Houda started on the mound, lasting four innings while giving up two runs (one earned).
The 'Hawks reigned triumphant in a doubleheader against the University of Dubuque on April 7, winning 10-6 and 9-0. The offense totaled 23 hits in the two wins.
The Warhawks' next game comes against UW-Stevens Point on April 9 and is a doubleheader starting at 3 and 5 p.m. in Whitewater.