Gymnastics: Fiorilli finishes 14th at D-I Regional
April 9, 2014
By Kevin Cunningham
Of the 28 all-around competitors in the Minneapolis, Minn., Regional on April 5, 26 of the gymnasts competed in Division-I during the 2014 season. The lone representative outside of D-I or D-II was UW-Whitewater freshman Katie Fiorilli.
There were 36 total teams competing during the event in six separate regionals held throughout the country.
After winning the all-around competition in D-III's national championship on March 21, Fiorilli was selected to compete against the best of the best.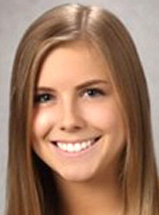 "It was a really good experience," Fiorilli said. "It was fun being out there with the big teams, just seeing how they do everything. I tried to stay in my own bubble, and I had my teammates there to support me."
Alongside her teammates was head coach Jennifer Regan. Regan said she was proud of how Fiorilli performed.
"I thought she did great considering she had strep throat and only two days of practice," Regan said. "I think when we reflect back on it, it was a great experience competing with D-I caliber gymnasts, and she definitely deserves to be right there."
In the four events of the all-around, Fiorilli produced two of her best performances all season. On the vault, out of the five other competitors in the Minnesota Regional, she scored a 9.800, the best at the regional and good for 20th overall.
Her 9.800 performance tied a school record held by Justine Weyer, who accomplished the feat twice and most recently in 2009.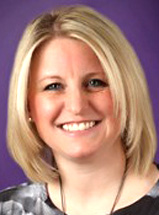 On the balance beam, Fiorilli put together another routine to remember, scoring a 9.625, which marked a full point higher than her previous season-best. Her beam routine earned the freshman a 34th-place finish overall.
When competing against the best of the best, gymnasts have to put together their best performances of the season in order to place among the top. Fiorilli said she kept her routines the same and didn't try anything out of the ordinary in order to boost her scores.
In the other two events, the floor exercise and the uneven bars, Fiorilli posted scores of 8.900 and 8.775, good for 41st and 42nd, respectively.
Fiorilli's 37.100 all-around score earned her 14th place of the 28 total all-around competitors.
"I was definitely happy with the finish," Fiorilli said. "I did the best I could, and I just wanted to go in trying to have fun."
The regional marks the final competition for UW-Whitewater's gymnastics team. The Warhawks will return to the mats next season, in an attempt to win their fourth-straight NCGA National Championship.