Gymnastics Column: UW-Whitewater's 'other dynasty'
April 9, 2014
By Kevin Cunningham
The word 'dynasty' gets thrown around a lot in sports. Whether it is regarded as winning three titles in five years, or four in seven, talk of dynasties is a popular topic, no matter the sport.
When it comes to UW-Whitewater and dynasties, many mention the football team, and rightfully so. Head coach Lance Leipold has rung up a 94-6 record during his seven years as the Warhawks' coach.
In those seven seasons, Leipold has directed his group to five national championships.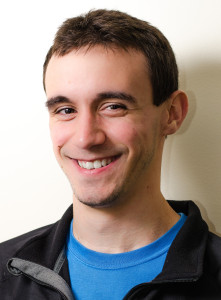 If one were to say the football team at UW-W is in the midst of a dynasty, they would appear to be correct, even to an outsider's perspective.
The other dynasty on campus that isn't getting talked about enough, occurs on the gymnastics mats.
In the last three seasons, the Warhawks gymnastics team has won three NCGA National Championships.
This past season, the team had 10 gymnasts add to their Division-III record-breaking total score at the final meet.
Seven of the 10 were either freshmen or sophomores, while two of the 10 were seniors.
The two seniors, Kaitlyn Weber and Allyse Dieringer, will be missed greatly next season.
Dieringer consistently re-wrote the record books when it came to the balance beam throughout her tenure, while Weber's abilities on the vault and senior leadership will genuinely leave a void.
That being said, seven of the team's top 10 performers will be back next season when it seeks a fourth-straight championship.
One of those seven will be a senior, in Cici Talcott.
Freshman Katie Fiorilli, D-III's national champion in the all-around this season, said she is looking forward to attempting to win back-to-back titles her first two years and earning the team its fourth straight next season.
"I'm really excited for next year," Fiorilli said. "I think we can continue what we've been doing and get even better."
When looking even further down the line, two and three years from now, the freshmen and sophomores on this past season's team will be juniors and seniors.
Head coach Jennifer Regan has done a fantastic job, to say the least, at replenishing the team with young talent the last couple offseasons.
To assume high-level gymnasts will be recruited to come in and contribute in the future doesn't appear to be too farfetched.
Regan said she agrees that while she can't look too far ahead, the future looks promising.
"It's all about recruiting and bringing in the next group of gymnasts to fill those shoes," Regan said. "The recruits that we're looking at hopefully can do that. The future looks bright; it's just all about continuing to get better. That's how we have to approach it. You can't just settle and say, 'we have to go off of what we did last year.'"
With the talented group of girls returning, there is no question that if the Warhawks stay hungry, they will have the ability to win four straight championships.
The intriguing question, however, is if the team does take care of business next season, can the 'Hawks continue to stay motivated to win a UCLA-men's-basketball-esque five or six consecutive titles?
Only time will tell.