April 9, 2014
By Ryan Altman
As the UW-Whitewater men's and women's tennis regular seasons are wrapping up, the 'Hawks are playing some of their last matches in preparation for the upcoming WIAC Final Four tournaments.
Both teams look to qualify for May's National Championships in team and individual competition.
Women
The women's team finished fourth at the Midwest Invite in Madison on April 5, after falling to the University of Chicago, 6-3.
The 'Hawks (16-5), ranked eighth in the central region, opened the invite with a 7-2 first-round victory on April 4, over Denison University, currently ranked No. 22 in Division-III.
Senior Alexandra Bayliss won her 17th-consecutive match at No. 1 singles, defeating Kelsey Geppner, 6-1, 6-4. The 'Hawks also swept doubles competition, receiving a win from Bayliss and senior Jackie Vitale at No. 1, 9-7.
Freshmen Megan Humphreys and Amy Upthagrove won at No. 2 doubles, 8-2.
After defeating Denison, the 'Hawks dropped their second dual meet on April 4 to No. 10 Washington University-St. Louis, 7-2.
Bayliss continued her winning streak at No. 1 singles (18-0), following a triumphant victory over Jamie Silverberg, 6-2, 3-6, 11-9. Humphreys and Upthagrove earned the lone doubles point for the 'Hawks at No. 2, winning 8-6.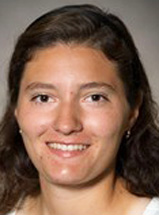 "Practice has prepared me well and keeps me playing at 100 percent each day," Bayliss said. "I'm really motivated to get to nationals this year."
On April 5, the 'Hawks lost, 6-3, to No. 12 University of Chicago in the third-place match.
Bayliss' season-long streak ended, as she lost to Megan Tang, 3-6, 3-6.
Humphreys and Vitale picked up singles victories, and Humphreys also won at No. 2 doubles with Upthagrove.
Men
The men's team has never lost a dual meet against Carroll University or Monmouth College in program history.
Its dominance over these teams continued last weekend in Whitewater, as the 'Hawks moved to 23-0 against Carroll and 4-0 versus Monmouth.
"Our depth is very strong and has been deeper than most schools from Wisconsin or Illinois," said Frank Barnes, UW-W men's and women's tennis head coach. "We've been able to rest some players and get some new players into the lineup with less experience."
On April 5, the 'Hawks, squared off against Carroll (5-9) in the first of two meets on the day. The 'Hawks swept all singles matches en route to an 8-1 victory over the Pioneers.
At No. 1 singles, junior Jake Humphreys, ranked No. 3 in the central region, defeated No. 6-ranked Jack Michael, 6-3, 6-4. Junior Ben Shklyar and freshman Martin Beck won at No. 1 doubles, 8-0.
In their second dual meet, against Monmouth (8-10), the 'Hawks won 9-0, getting wins from senior Byron Balkin at No. 1 singles, 6-4, 6-1 and  senior Kevin Friend and junior Cam Laktash at No. 3 doubles, 8-3.
With the two wins, the 'Hawks move to 15-7 this season.
Laktash agreed depth has played a large factor in the program's success this season.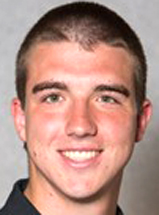 "We do have a really deep team all the way through top to bottom," Laktash said. "Everyone can play against each other at practice to help us get better."
Before the WIAC tournament, the 'Hawks have one remaining match with Elmhurst College. Last season, the 'Hawks defeated the Blue Jays, 8-1, in Whitewater. Elmhurst is 10-3 this season, but is not currently ranked in the top 30.
"We're really confident right now," Laktash said. "We've got some guys coming back from injuries, so we'll be healthy [for the WIAC Final Four]."
WIAC Final Four 
Tournament Previews
As of March 27, the men's team is ranked 29th and the women sit outside of the top 30, according to the latest NCAA D-III polls.
The Final Four tournament for the men begins April 18 in La Crosse. For the women, the tournament starts April 26 in Whitewater.
Since the WIAC Final Four began for men's tennis in 2011, the 'Hawks have won all three titles. Only the 'Hawks, UW-Oshkosh, UW-La Crosse and UW-Eau Claire field men's teams for this tournament.
Because the WIAC does not have a true men's tennis division, the team will rely on the NCAA selection committee to get in, as the winner of the Final Four does not get an automatic bid to the NCAA team tournament.
UW-Whitewater is classified as an independent school in men's tennis, and Barnes said only five teams from the independent/Pool B group will get in this year.
Barnes is confident both teams can make a deep run in the NCAA Team National Championship if they qualify.
"In the past few years, [both teams] have made it to the round of 32," Barnes said. "Our goal is to get to the round of eight, and we've got the players to do it."
The women's squad is 6-0 in conference play and should be the No. 1 seed for the tournament. In the fall, the 'Hawks finished first out of seven teams in the WIAC tournament.
Bayliss has high hopes for the 'Hawks to succeed at this year's WIAC and national tournaments.
"We have a really good chance of qualifying, and we have to beat UW-La Crosse and UW-Oshkosh, who we beat twice this season," Bayliss said. "Our main goal is to win the first three rounds and qualify for nationals."
"We're all looking forward to [the tournament], and we want to make some history at Whitewater."