Women's Wheelchair Basketball: Proven winner on U.S. and European Courts
April 16, 2014
By Ryan Altman
Living more than 4,200 miles away in Cologne, Germany, Mareike Adermann enjoyed years of playing stand-up basketball.
It wasn't until several ACL injuries later, at the age of 17, that forced her to put a hold on playing a sport she loved.
Instead of calling it quits, Adermann found another way to stay on the court, deciding to pursue a collegiate and international athletic career in wheelchair basketball.
In 2008, Adermann joined ASV Bonn, a professional squad in Germany, getting the chance to participate in both its first and third divisions. Although she admitted her playing time was limited, the experience was a valuable part of learning the game.
"I didn't really play much for the first division team, but playing for them gave me some extra training," Adermann said.
She only played one year of wheelchair basketball before crossing the Atlantic to play at the collegiate level.
Women's head coach Dan Price said Adermann also showed interest in the University of Alabama but ultimately chose to join the Warhawks.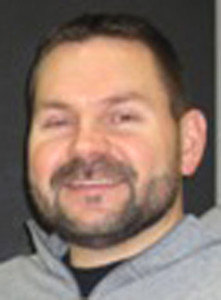 "[Mareike] made the initial contact, but once we got her here, we definitely recruited her really hard," Price said. "We wanted to make sure that she became a Warhawk, and we're happy she chose so."
As her career in wheelchair basketball started to blossom, the Whitewater women's wheelchair program also was celebrating its own beginning at the time in 2008.
Adermann said she felt UW-Whitewater was a good fit because, like herself, the 'Hawks did not have much experience, and she wanted to become a part of a growing program.
"The program was new, and I was new to the sport," Adermann added. "I was part of two development years to allow us to get better and get to the level where we could win national championships."
Price said she's always known the game of basketball, but something she had to get better at was her chair skills.
"That's one of the things we worked hard on," Price said. "A lot of the things [Mareike] worked on was making sure she got better so she could put herself and her teammates in better positions to succeed."
Adermann, who is now a 24-year-old graduate student, has helped the 'Hawks hit their stride. The team has won three consecutive national championships, starting in 2012.
En route to a third-straight title, Adermann averaged 16.5 points per game this season and scored a season-high 39 on Nov. 16 against the Wisconsin Thunder.
Teammate Desiree Miller credited Adermann's leadership as part of the reason behind the team's success.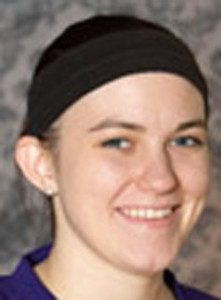 "She's very vocal and directive with the girls, which helps us both in practice and in games," Miller said. "She's been in big games before, so she has that experience to impact on the other ladies."
When Adermann is not competing collegiately with the 'Hawks, she spends her summers playing internationally in Germany.
Adermann said she doesn't find many differences between collegiate and international competition.
"In Germany there are only club teams," Adermann said. "There are no universities or youth teams, so coming here I was able to play with just my age and level."
Since the summer of 2009, Adermann has participated in numerous global tournaments including the European Championships, Women's Championships and the Paralympics.
In the process, she has collected seven medals in international competition, three of which are gold, while playing for different levels of the German national women's wheelchair team.
At the Paralympics in London in 2012, instead of playing with her teammate, Adermann competed against Miller, who was a member of Team USA.
"We've played against each other a few times now," Miller said. "Having played together for so long, we both know each other's tendencies, and I kind of know where she wants to go on the floor.It adds a different element to the game for sure."
In 2011, Adermann was named captain of a German U-25 squad, participating in the first-ever World Championships. Like the UW-Whitewater program, this team also was in the early stages of development. Adermann said she is proud of the guidance and leadership she has been able to give to her country's team.
"The first couple of years that we've had a U-25 team, it was a new development because there isn't a lot of youth development for women's basketball internationally," Adermann said. "It was new for everyone, so just being able to  take on that leadership, showing them what I've learned in all the development I've received [at UW-W]. Bringing that back to my home country was really nice."