Baseball Feature: Fon has sights set on major leagues
April 16, 2014
By Emily Leclair
He is a captain of the UW-Whitewater baseball team and the starting third baseman. He is just as much a threat in the field as he is in the batter's box.
In his senior season, he said he is looking forward to his baseball career going beyond a college field.
Senior Jared Fon has played baseball for the past 19 years. He has spent five of those years as a member of the Warhawks.
Fon is currently batting .490 for the season with five home runs and 28 RBI. His fielding percentage is .891, and he continues to impress his coaches and teammates every game.
The influence of his older brother and father led Fon to start playing baseball. Prior to attending UW-W, Fon was a utility player and was able to play any position on the field.
When Fon was making college decisions, he wasn't really sure what he wanted to study in college.
"I just went somewhere that had a pretty good baseball program so I could play there and possibly play after college as well," Fon said.
It was when he got to UW-W that he was put at third base.
Every player goes through hardships and setbacks, and Fon is no exception.
During the summer before his freshman year in high school, he tore his UCL in his right arm and needed Tommy John surgery. The surgery was successful, but Fon was only able to play second base because the throw to first base was short and wouldn't strain his arm.
The pain of recovery became a blessing in disguise. Fon started to bat lefty during his freshman season because it hurt too much to bat right-handed.
Fon said his injury helped him become a switch hitter, which is a skill not many baseball players have.
"It actually turned out to be a good thing," Fon said of his injury.
Head coach John Vodenlich recalls Fon in his first year at UW-Whitewater, where he chose to greyshirt for the season in order to improve his game.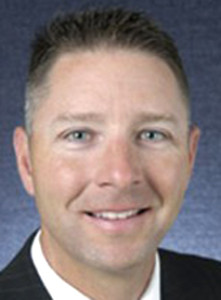 "That first year where he was a greyshirt, he worked on every part of his game," Vodenlich said. "He got stronger, he got faster, he worked on his arm strength, his glove and his hitting, and by his second year he was like a different player."
Fon said he knew coming into the team in 2010 there were five or six starting senior infielders and that he wouldn't be getting a lot of playing time, even if he did make the roster.
"I knew that in the past, pretty much every good player here has either greyshirted or redshirted their first year, and I wanted to be able to start most of my college career," Fon said. "It allowed me to get bigger, stronger and learn a little bit more about the game."
During the summers, Fon continued to improve his game while playing with the Lakeshore Chinooks, which is part of the Northwoods League, a collegiate summer baseball league made up of top college players from the Midwest and across the nation.
Players must have NCAA eligibility remaining in order to participate in the league, so the senior will not return this summer.
Junior Mikole Pierce has known Fon for two years as his teammate at UW-W and previously with the Chinooks, and says Fon was able to get better in the Northwoods League.
"It helped him develop as a player," Pierce said. "He was able to work on stuff he was struggling with and became an overall better player for sure."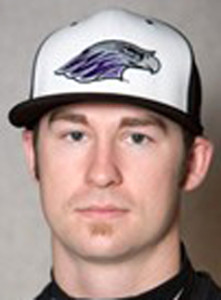 Fon hopes to play baseball past college but has no specific team in mind. He said any team that is interested would be a good opportunity.
"I've been playing it [baseball] my whole life, so I don't know what I'd do if I just magically stopped playing, so we'll see what happens," Fon said.
Vodenlich thinks Fon has a good chance at playing baseball after college as well.
"We've worked hard on getting his name out and calling the scouts of Major League Baseball, and we hope he'll get an opportunity to do that," Vodenlich said.