April 16, 2014
By Justin Schultz
Even though he's not your prototypical lead-off hitter, Carlos Gomez is setting the tone on the top of the Milwaukee Brewers' lineup.
Gomez, 28, entered Monday with a .373 batting average along with a team-high four home runs. His batting average of balls in play is a monstrous .438 and, as a result, he's reaching base safely on a more consistent basis than ever before in his career. He also ranks third in the majors with 10 runs scored.
With big boppers like Ryan Braun and Aramis Ramirez hitting behind him, Gomez realizes that getting on base is important, but also realizes that he has mighty home run power. His ability to hit home runs, along with his low walk rate, makes him an unusual lead-off hitter.
Typically, lead-off hitters are speedy singles hitters who force the pitcher to throw a lot of pitches. While Gomez has blazing speed, he doesn't see many pitches.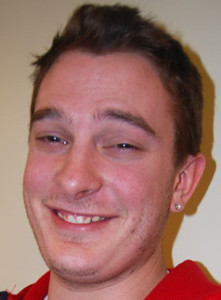 Manager Ron Roenicke knows not to mess with success.
The Brewers (10-2 as of Sunday night) are on a nine-game winning streak, sweeping three-straight series against last year's World Series champion Boston Red Sox, Philadelphia Phillies and Pittsburgh Pirates. Without Gomez's success at the plate, the Brewers wouldn't be sitting atop the National League Central.
Not only is Gomez performing at a high level with the bat, his defense in center field is second to none.
In 2013, Gomez put together his best season, both on the offensive side and the defensive side. He won the Gold Glove award as the best defensive center fielder in the National League. That was the first Gold Glove earned by a Brewer since Robin Yount in 1982.
Luckily for the Brewers, Gomez doesn't seem to be slowing down anytime soon. He's already made a handful of highlight plays this season.
Before the Brewers traded for Gomez in 2009, Gomez was, at best, an average major league player. His two former teams, the New York Mets and Minnesota Twins, wanted him to hit the ball on the ground and use his speed. Gomez's statistics suffered because of it.
When Gomez arrived in Milwaukee, the Brewers told him to play to his strengths; swing away. And even though it took Gomez a few seasons to crack the starting lineup, he was happy that he could finally be the player he truly was. Gomez is signed through 2016, and for the first time in his career, doesn't have to worry about his long-term future.