Women's Golf: 'Hawks take 12th in IWU Fling
April 16, 2014
By Justin St. Peter
After meets the last two weeks, the Warhawks are headed for the UW-Whitewater Spring Invite on April 18 and 19.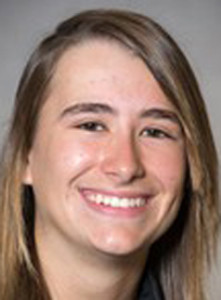 "We are very familiar with the course," junior Sarah Bregant said. "It is scoreable. We know we play well there. I'm hoping we will come away with a victory."
Coming into the invite, the 'Hawks took 12th out of 19 teams at the Illinois Wesleyan Spring Fling on the Ironwood Golf Course in Bloomington, Ill., on April 12 and 13.
They played five golfers who had not played the previous week. Like the week before, it was the first tournament for the golfers after a five-month break.
"It was about what we expected," head coach Brett Weber said. "We went with a hybrid team again, which was a mix of JV and varsity squads."
The 'Hawks were led by junior Claudia Rhein, who shot an 84 in the first round and 80 in the second round. Her combined score of 168 was good for 20th out of 100 golfers.
Freshman Kayla Asleson carded a 178 which earned her a 58th-place finish. Bregant was right behind her with a 179 which was good for 59th.
"I shot an 86 and was pretty proud of that," Bregant said. "I shot a 40 on the back nine, and I really wasn't expecting to do that well right out of the gates for our first tournament of the spring."
Freshman Katie Kelly took 85th with a score of 199. Senior Alexa Snyder shot a 96 on the first day but had to withdraw due to injury before she started her second round.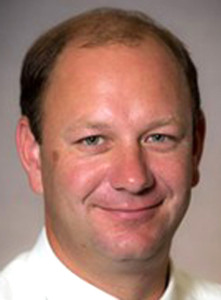 The 'Hawks' combined score was a 705. Washington University-St. Louis won the event with a team score of 622. Depauw University took second with a 625 shot. The host, Illinois Wesleyan, took third with 626.
Olivia Lugar of Washington University-St. Louis and Katie Klosterman of Illinois Wesleyan tied with the best individual score of 150.
The Warhawks said they are looking forward to hosting this weekend's tournament at Delbrook Golf Course in Delavan, Wis.
They have taken the top spot in three of the four years they have hosted it, with sophomore Sammie Leibham winning it last year.
"I feel like any team should have an advantage at home," Weber said. "If we can get those rounds in, we have a chance to compete for the title, which we have had a lot of success in the past."
Another advantage of hosting the meet is the entire team gets a shot to card a low score.
"Everybody gets a chance to tee it up at home, so it's a nice treat," Weber said.