Students stand for freedom
UW-Whitewater organization participates in national event against modern-day slavery
April 15, 2014.
By Vesna Brajkovic
Although students may not be strangers to pulling all-nighters at the library, how many of those students would willingly stand outside for 24 hours?
Starting at midnight on April 9, students across UW-Whitewater stood outside the University Center for 24 hours to raise awareness of modern-day slavery.
This event is known as Stand 4 Freedom, and its slogan is "One day for their every day." It is an annual event headed by the International Justice Mission (IJM) that aims to raise awareness of the oppression and violence that happens every day across the globe through human trafficking.
"It's one thing to share something on social media, but it's another thing to stand for seven hours straight through the cold night," said Cassie Steiner, president and co-founder of The Freedom Force who stood for a total of 14 hours.  "I think that's something that leaves a lasting impression."
The Freedom Force, a chapter of IJM and a student organization dedicated to fighting modern-day slavery, invited students across campus to stand for freedom, hold signs and sign a petition to help make the fight against slavery a priority of the government.
"It's really visual," Steiner said. "You see the chalk, you see the signs and you see people standing, and probably standing for some reason. It's an interesting way to raise awareness and it's different."
UW-Whitewater was listed on stand-for-freedom.com as one of the top 10 schools participating in the country with 31 students standing for the cause.
That number kept growing throughout the day as students registered to stand.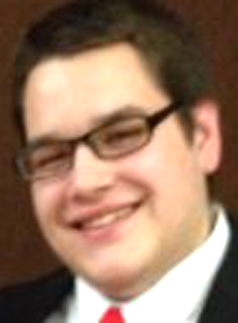 The public relations director of The Freedom Force, Savana Staggs, said it was an honor to be on the list.
"We are this little town and midsize college, but we were No. 6 out of every college standing," Staggs said.
UW-Whitewater was ranked above UW-Madison on that list. UW-Madison has 18,000 more undergraduate students than UW-Whitewater, a 63 percent higher undergrad enrollment.
Members from Ignite, Alpha Sigma Phi, RAs of the Clem-Bigelow Complex, Cru, SAGE and German Club participated in the event.
Each organization that signed up dedicated an hour of their time to standing.
"I think standing here today is important because a lot of people don't know about this cause," said The Freedom Force member Jacob Blohm, who stood for about 12 hours. "It's such a hidden, underground thing that just talking about it helps."
Vice President and co-founder of The Freedom Force, John Hoey, stood for 21 hours in total, only leaving to go to class.
Along with President Steiner, Hoey was one of the first people to "Stand 4 Freedom," when the clock struck midnight.
"I'm definitely tired, but it's just the cause itself that keeps me going," Hoey said 18 hours into the event. "I figure if they have to do work under less than ideal conditions and long hours, I can just stand and tell their stories."
Hoey said human trafficking is an issue because not many people know it exists.
"Most people, except for the people doing it, are against slavery -— so nobody's really for it," Hoey said. "The only thing is that they don't know it exists. So when you have a big tent and bunch of people out front, and all these tracings of feet it really sends that message that, yeah, it's real."
Staggs said they were excited to be located in the back of the University Center because everyone has to walk through there to get to class.
Because the event was set up in back of the University Center, it got a lot of traffic and attention. Words in chalk littered the sidewalks leading to the UC where students held handmade signs and stood next to a tent for the majority of the 24 hours.
"It was really cool to see people stop by and interact," Staggs said. "People asked a lot of questions and showed a lot of interest. It was encouraging for us to see the amount of interest on campus."
Students not initially involved in the event, like senior Anthony Tumbarello, also stopped by between classes to stand for the cause.
"I thought it was a great opportunity, not only for me to get more educated on something I didn't know a lot about, but to educate others, too," Tumbarello said. "I think becoming educated is the first step."
People who stopped by the tent to stand or learn about the cause were asked to trace their feet with chalk to symbolize their support. In the end, more than 40 footprints traced on the ground. 
"It affects so many people and it's happening here and all over the world. And a lot of people don't know about it," Tumbarello said. "I didn't know how big of a deal it was until I found out."
Students interested in the cause were able to sign a petition to pass the Human Trafficking Prioritization Act.
This act would elevate the Trafficking in Persons Office to the status of a Bureau — giving its leaders more authority within the State Department and elevating the issue of slavery to the status of other important concerns.
Another unique feature that The Freedom Force added to the event was a Jar of Love. Students wrote positive messages and placed them in the Jar of Love, which will be taken to the Inner Beauty Center in Milwaukee, a drop-in center for women in the sex trade.
At the end of each hour, the students standing for the cause gathered in a circle and someone would read a survivor story, which they would reflect on with a moment of silence.
"[Students] can look back on their college experiences and on April 9 they might not remember what exam they had [or] what lecture they went to, but they're going to remember that they stayed and stood for freedom," Steiner said.
The night ended with nine people in attendance. Cassie Steiner said it was "very rewarding."
Steiner said the event was a huge success. The Freedom Force received 20 to 30 new Facebook likes.
"It allowed us to connect with many students on campus that we might not have otherwise reached, our social media involvement spiked, and our organization morale is at an all-time high," Steiner said. "Most importantly, it allowed us to raise awareness for International Justice Mission and the victims of human trafficking"
To sign the petition, go to ijm.org/stand.