April 30, 2014
By Ryan Altman
Based on seasons past, winning the WIAC Final Four tournament is something the UW-Whitewater women's tennis team should look forward to doing each year.
On senior day, the Warhawks clinched their seventh consecutive WIAC Final Four title and an automatic bid to May's NCAA D-III team tournament after defeating UW-Oshkosh and UW-La Crosse April 26, at Wangerin Courts.
Head coach Frank Barnes said the team's depth contributed the most to continuing the WIAC title streak and it says a lot about the program's continued success.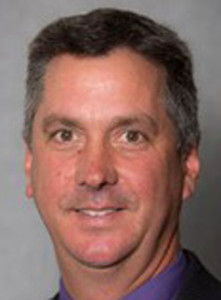 "Our depth is huge," Barnes said. "The depth of our team is an important piece. Throughout the years, we've worked on developing our bench into players who can fill the voids in our lineup."
The 'Hawks opened play early on April 26 against UW-Oshkosh and it only took six matches for the 'Hawks to wrap up their first victory of the day, shutting out the Titans, 6-0. Freshman Megan Humphreys won at No. 2 singles, 6-0, 6-0, over the Titans' Erica Van Riper. Also victorious for the 'Hawks were freshman Amy Upthagrove at No. 3 singles, 6-1, 6-0, and senior Kelsey Fitzgerald at No. 5 singles, 6-1, 6-2.
In doubles, the 'Hawks won all three matches. Seniors Alexandra Bayliss and Jackie Vitale teamed up to defeat the Titans' No. 1 doubles pair consisting of Van Riper and Morgan Counts, 8-1. Upthagrove and Humphreys were winners at No. 2, while seniors Hillary Franzen and Abby Day picked up a victory at the No. 3 position.
"We beat Oshkosh pretty fast, and so heading into the finals, it definitely boosted our confidence," Vitale said.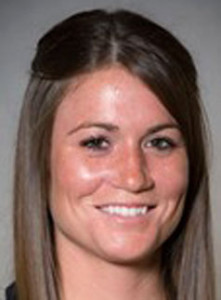 After eliminating the No. 2-seeded UW-Eau Claire in the second of two semifinals, UW-La Crosse moved on to square off against the 'Hawks in the afternoon championship match. The 'Hawks had several tough matches in both singles and doubles, but wound up on the winning end of eight of nine, defeating the Eagles, 8-1.
Bayliss earned her 29th singles victory of the season by defeating UW-L's Olivia Hartwick, 6-2, 6-0. Humphreys also won at No. 2 singles, 6-0, 6-2, extending her singles record to 33-5.
"I put in 100 percent at practice," Humphreys said. "It's really nice to have teammates who push you to play your best all the time."
The 'Hawks also won two of three doubles matches in the championship. The 'Hawks No. 2 doubles pairing of Humphreys and Upthagrove defeated the Eagles' Kimmy Mrozek and Bryanne Blanton, 8-2. Sophomore Erika Williams and senior Jessica Vitale also picked up a win, recording a tight 9-7 victory at No. 3 doubles.
The Eagles earned their lone point at No. 1 doubles, when Hartwick and Abby Tresedder defeated Bayliss and Jackie Vitale, 8-5.
In the WIAC third place match, UW-Eau Claire swept UW-Oshkosh, 9-0.
Humphreys believes the team's confidence from their conference title win will carry over to the postseason.
"It's a big confidence booster since we've won [the WIAC title] so many times in a row," Humphreys said. "[Winning the title] shows that if everyone plays at the highest of their abilities, we will be more confident at the [D-III] tournament."
The depth of this year's team could give the 'Hawks an edge, especially in early rounds.
"We've got some strength at the top, so we will have to find consistent spots in our lineup, especially at No. 3, No.4 and No. 5 [singles]," Barnes said.
The 'Hawks will have to wait until next week to learn their first round opponent. According to the NCAA D-III women's tennis website, this year's non-automatic team qualifiers will be announced May 5 at 6 p.m. Team championships begin May 9.