UW-W eyes WIAC meet
April 30, 2014
By Andrea Sidlauskas
The Warhawks men's and women's track and field teams competed in the Drake Alternative Meet hosted by UW-Whitewater April 26.
While team scores were not kept, both sides had high finishes within their events.
Men
Junior Dawson Miller took the top spot in the 1,500-meter run, and junior Mike Judd placed first in the 110-meter hurdles.
Judd's time currently ranks third on the WIAC honor roll and 13th in the NCAA.
Senior Jordan Dominiak placed first in the javelin event, and sophomore Eric Baber won the triple jump. Baber is currently the No. 1-ranked triple jumper in the WIAC with a mark of 14.12 meters.
In the field events, junior Stephen Sousa tied for sixth in the pole vault competition and sophomore Zach Stockheimer placed sixth in the hammer throw.
Women
Freshman Aisha Coleman and junior Lacy Beck recorded team season-best performances for the 'Hawks in the triple jump and javelin throw, respectively.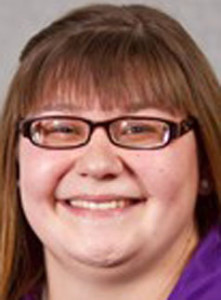 Both women placed second in their respective events, and Junior Shelby Mahr placed first in two events: shot put and discus.
"I feel very good about my performance this weekend," Mahr said. "I [recorded a personal best] in discus and broke my previous school record in shot put, and I wasn't expecting any big throws at this meet."
Other top finishers for the 'Hawks include the 4×400 relay team of freshman Ariel Altergott, senior Amber Athey, and sophomores Sarah Kasiurak and Elizabeth Klicker, who finished second.
Freshman Meredith Heller placed third in the 400-meter hurdles, and sophomore Amy Kahl took fourth in the 1,500-meter run.
Even though team scores were not posted, Mahr said the Drake Alternative Meet was important for the athletes, as it was the last chance to qualify for the upcoming conference meet.
Up next, both squads will travel to UW-Oshkosh to compete in the WIAC Outdoor Championship May 2 to 3 to face familiar conference foes.
Mahr said the WIAC is the most competitive conference in the nation for both men and women, and the 'Hawks are looking to face tough opposition like UW-La Crosse and UW-Oshkosh.
"I'm looking forward to a very competitive meet this weekend," Mahr said. "Good competition makes everyone compete at a high level."