April 30, 2014
By Daniel Schoettler
The Warhawks softball team strengthened its case for postseason play by winning all four of its games this past week.
The last game of the weekend was special for Bekka Houda, who threw the first no-hitter by a Warhawks pitcher since Katie Boyle did it in 2012.
The 'Hawks started the week's slate of games with statement wins against conference foes UW-Oshkosh as they handed the Titans their first two conference losses on April 23.
In game one of the doubleheader with the Titans, UW-Oshkosh got on top early on a RBI groundout by junior Emily Mallek in the fourth inning.  An inning later, the Warhawks scored the runs they would need to get the victory on a two-RBI single by senior catcher Chelsey Schobert.
Junior Kelynn Sporer pitched all seven innings, striking out six and earning her 10th win on the season.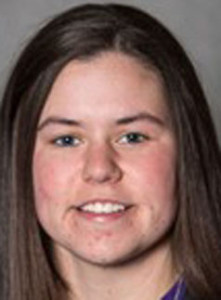 "We're peaking at the right time," Schobert said.  "That's what's important right now."
Game two of the doubleheader with the Titans was a completely different story.  Both teams got on the board in the first three innings as the score was 12-9 after three.
The Warhawks scored in each of the first five innings. The 'Hawks hit three home runs in the first three innings including two three-run home runs by Amy Ricci and Samie Seamon, as well as two-run home run by Morgan Krisch.
The Titans got two late home runs by senior Kassie Krueger and junior Katie Koepsel to cut the score to 14-11.
Both teams used three pitchers in game two as freshman Stephanie Waller got her fourth win on the year for the Warhawks.
"It's awesome," Sporer said.  "If we can score runs like that every game, we would pretty well off. So as long as we can keep it up and keep up are defense, which has been amazing."
The Warhawks continued the week with a doubleheader against UW-Superior.  The 'Hawks continued their offensive surge as both teams combined for seven home runs in game one.
Seniors Kelly McGrail, Morgan Krisch, Laura Eichenhold and junior Paige Evangelista all hit home runs for the Warhawks.  Junior Kristen Haider hit two home runs and senior Hailey McNeil hit a home run as well for UW-Superior.
Sporer earned her 11th win of the season in the game with Waller getting the save in an 8-6 win in game one.
In game two, history happened for junior pitcher Bekka Houda. Houda no-hit the Yellow Jackets by striking out one and only allowing one to reach base on a walk.
Krisch led off the scoring in game two with a RBI single, scoring senior Mimi Ramirez.
In the second inning, Seamon added on with a two-run home run.  Krisch added on to her total with a solo home run in the third.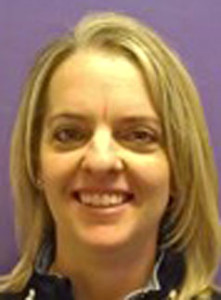 Junior Jo Jablonski contributed to the cause with a two-run home run of her own.  Krisch's day was not done yet as she homered again in the fourth on a two-run shot.
"I think our hitting has been really good lately," head coach Brenda Volk said.  "We still have some kinks to work out, pitching wise and defense.  But we are getting better every game. I feel like we are playing like we need to.  Hopefully we'll peak at the right time."
The Warhawks improved to 27-8 on the season. Their doubleheader against UW-Eau Claire was cancelled due to weather conditions.