April 30, 2014
By Abrielle Backhaus
By Signe Trewyn
Students and community members can honor their veterans through a musical tribute by American composers at the Symphonic Wind Ensemble and Concert Band.
Music Professor Glenn Hayes said the band will display talents and honor the veterans, which is something everyone should do more often.
"It is a great joy to showcase the hard work talents of my students; it's really thrilling," Hayes said.
Hayes said music and the arts are experiential to him, sharing the music with the audience who share the experience along with him.
Hayes said his role is to facilitate the performances of the students, and his favorite part of performing is sharing music.
"I knew it was what I wanted to do with my life, and I've always been drawn to music, and it is who I am," Hayes said.
Hayes said he the music performance will be shared with the concert band, and they have had themed concerts together before. There was a concert previously about movies that included "Star Wars."
There will be a range of instruments highlighted in the concert, from horns to percussion.
There are a variety of songs being played at the concert. The concert band is playing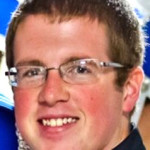 the song titled "American Dream," and the wind ensemble is playing another titled "Manual March."
Junior Christopher Fowler said he has had been involved in the music program for three years and has had a lot of support along the way.
"My biggest influence was my high school music teacher," Fowler said.
Fowler will play the trumpet in "American Dream" along with many others.
Sophomore Julia Hertig said she has previously participated in more than 10 concerts and is looking forward to this one specifically dedicated to veterans.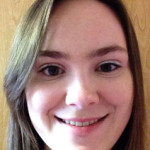 "I will play the trumpet in the performance, but I also learned piano and I also sing," Hertig said.
Hertig said the concert is veteran-themed and the song "Nor a Lark or Eagle Flew" is based on a poem written by a air force pilot in training.
"'Sweet Frances' is a song about the French Provinces," Hertig said.
The concert will take place at 7:30 p.m. on May 1 at the Young Auditorium.