April 30, 2014
By Paul Bressler
Senior Alexandra Bayliss is the winningest UW-Whitewater tennis player of all time and became the first Warhawk tennis player to reach 200 wins in the program's history.
"Honestly I didn't even know," Bayliss said. "It actually happened in the fall season this year, but coach Barnes didn't realize it. I didn't know either. We didn't know at the time. I knew I would have a chance at breaking it, but I didn't know I had broken it by like 30 matches. It's an honor. Someone will probably break it eventually, but it's cool to be in the record books."
Bayliss' dad, Mike, introduced tennis to Alexandra and her older brothers when they were all at a young age. Her dad is a former college tennis player himself and has been coaching Alexandra all her life along with other tennis coaches from Kohler, Wis. She is originally from Sheboygan, Wis., but learned the game at a tennis club her father use to take her to.
She started playing tournaments when she was eight years old. In high school, Bayliss decided to focus on just tennis as she has been playing other sports all her life as well. Her goal was to be able to play in college someday. I think it's fair to say she made the right choice.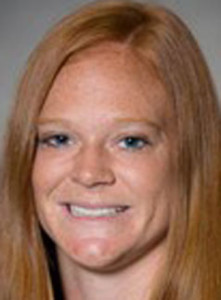 "She is the best tennis player I know," senior Abby Day said. "She's my favorite tennis player. She's really hard working and the most dedicated. It's something she obviously loves and cares for it a lot. She works harder than anyone I know. She's a great player."
Day and Bayliss have been friends since the beginning of their Warhawk tennis careers. Something special formed on that very first day.
"Alexandra is like the sister I've never had," Day said. "I can talk to her about anything. She always has just the right thing to say. She's overall inspired me, both as one of my best friends and tennis player. I'm just looking forward to having her as a lifelong friend."
Bayliss made the line-up for the Warhawks her freshman year. Bayliss said she has improved and moved up the line-up each year. This year she sits in the No. 1 slot.
"She has the ability to come to the net better than just about anybody I've coached on the women's side," head coach Frank Barnes said. "She has a really big serve for women's tennis, and she's got a lot of variety in her ground stuff. She's able to force her opponents into a lot of errors with her smarts."
Going into her junior season, Bayliss decided to make a conscious change in her game. Bayliss no longer wanted to be known as just a "pusher." She wanted to go from sitting back and waiting for her opponent to make a mistake to the aggressor at the net.
"I've definitely improved a lot over the last four years," Bayliss said. "My sophomore year I was more of a pusher. I became a lot more aggressive, because I've always been really good at volleying. I try to get into the net as much as I can now. My serve has definitely improved too. I'm better at placing it."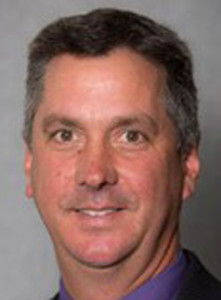 Bayliss is faster and stronger then she's ever been. It helps her stay in points and keep them going longer. She's able to end them with much more pace.
"I kind of have an unusual game I guess you could say," Bayliss said. "I use different spins more, and I never really hit the same shot twice in a row. I use backspin and then I have topspin, deep high shots and drop shots. A lot of girls don't hit slice. It's one of my advantages, because they don't see players like me a lot. It's sometimes harder for them to handle my game."
For the seventh straight season, Bayliss and the Warhawks received the league's automatic bid into the NCAA Division III Tournament on April 26. The 'Hawks defeated UW-Oshkosh 6-0 in the semifinal matchup. They followed that with an 8-1 victory over UW-La Crosse. The D-III Championships are scheduled to begin May 9 with the first round. Bayliss has advanced to the Sweet Sixteen the last two seasons.
"She's a terrific student to go along with her tennis playing abilities," Barnes said. "She's a team leader, and she's the captain of the team. She's probably the most decorated player in Warhawk history for tennis."