Sept. 10, 2014
By Signe Trewyn
Free food, a giant slide, airbrush tattoos, a mechanical bull, live reptiles and jousting are just some activities that make up an entertaining Saturday at Willie's Fun House hosted by SEAL in collaboration with Residence Life.
Willie's Fun House gives Warhawk students an opportunity to meet new people while playing games and participating in creative programs. An event fit for elementary aged kids is suitable for even the most studious of students.
SEAL large event intern Jessica Faust, sophomore, said she hopes many UW-Whitewater students will take advantage of the event with all of the activities planned.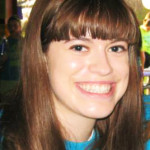 "This event is in its third year, and it is one of the first big events that occurs on campus," Faust said.
Willie's Fun House is an annual activity, but certain things have changed. New this year will be the mechanical bull and reptiles. Something that will not continue this year is the giveaways that were usually known to end the event.
Faust said she doesn't think the discontinued practice of giveaways will affect the event's overall participation. She said there are other entertaining activities for students to enjoy.
"My favorite part of the event is the photo booth since it is an opportunity to take away a memory of the event while wearing a funny hat or a mustache," Faust said.
Faust said she likes to see all the students interacting with each other while at the event.
SEAL Management Intern and graduate student, Samantha Pick, said she is excited to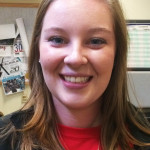 see students partake in all the events.
"We expect to see some freshmen and many upperclassmen attending the event," Pick said.
Pick said her favorite part of the event is meeting new students while making many meaningful memories along the way.
"We want to give students an opportunity to meet each other at the event since it is in partnership with residence life," Pick said.
The event will be held 7 to 11 p.m. on Sept. 13 at the Kachel Fieldhouse.
For more information contact SEAL at [email protected] or 262-472-1180. SEAL also has a facebook page with more pictures from last year's Fun House at https://www.facebook.com/sealuww.