Claws, scales, fur: exotics come to campus
By Signe Trewyn
By Abrielle Backhaus
Enjoy all the wonders of the zoo right here at UW-Whitewater with Zoozort.
Chameleons, kookaburras, pythons and more will visit campus as part of the Never Too Young series.
Zoozort will be on campus from 3 to 4:30 p.m. on Oct. 11 in the Kachel Fieldhouse.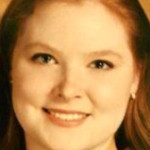 "Zoozort is a Wisconsin-based show done by licensed animal exhibitor Noelle Tarrant," said Stacy Sherman, associate marketing specialist for the Young Auditorium. "It is hands on where kids can pet the animals."
Tarrant, nursery school teacher and Zoozort animal caretaker, said she has a strong passion for animals and educating children.
The animals in the show gain popularity through appearances on Animal Planet and commercials for Verizon and Nike.
"I don't pick the animals; the people who hire me pick the animals," Tarrant said. "The animals are from South America and Australia."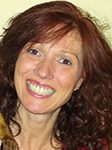 Tarrant said she has put on the animal show for about 25 years and has shown many audiences numerous animals, her  favorite being the mammals.
"I love finding out new things about animals when I do every show," Tarrant said. "I hope that everyone takes away respect for animals and empathy for the environment."
Sherman said Zoozort is a novel performance for UW-Whitewater because students can see exotic animals up close all in one location.
"Zoozort is similar to the shows on Animal Planet," Sherman said. "People get to interact with the trainer and learn animal facts including eating and sleeping habits."
It is different from previous performances because it does not follow any type of story line and the guests are allowed to interact with the animals, Sherman said.
As of Oct. 5, 80 tickets were sold for the event, but there is capacity for many more tickets to be sold.
The event has a low cost so families can come to the event along with individuals who have never seen an event like Zoozort before, Sherman said.
Ticket prices for adults and UW-W students are $5. Children 2 to 11 are $3. Children under 2 are free.
For more information about the animals or the show, visit www.zoozort.com.