With its final season ready to start airing, NBC's "Parks and Recreation" is nearing the end of its fantastic run.
Focused around the hectic life of Leslie Knope, deputy director of the local Parks and Recreation Department, this show is a fantastic satire of the duties of small-town government.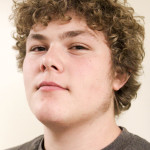 Conceived by Greg Daniels and Michael Schur, "Parks and Recreation" explores Pawnee, a small city in the state of Indiana and its somewhat backwards Parks and Rec. department.
If you loved "The Office," you will love this show.  It's done in the same mockumentary style with a camera crew following the actors through their daily lives.  However, where "The Office" tried to stick to reality, this show does completely the opposite.
Each of the characters in the show seem completely over the top and ridiculous, which is one reason they're so likeable. But, in my opinion, this also limits the show in many ways.
Throughout the first six seasons, we don't see much character development at all.  Other than the occasional new relationship or two, most characters are exactly the same as they were in season one. In fact, several of the main characters were reduced to just the basic comedic components that made the character funny in the first place.
Andy, for example, is shown at first to be a big loveable oaf who has made a lot of dumb decisions.  Over the seasons, however, Andy has been replaced with a character that is basically a child with a beard, which kills a lot of the depth and history he once had.
Barring that and a pretty awful first season, this show has a lot of fantastic components.
The writers bring in a large amount of cliché happenings, but somehow always manage to cast them in a new light.  The story of Leslie fairly basic. She is a hardworking employee who dreams big and tries to bring new changes to an old system; however, its original line of characters brings it out of monotony.
With the sixth season recently added to Netflix, massive amounts of people, including me, were able to resume watching large numbers of episodes in short periods of time.  This show is one of the few that is able to use a storyline and still have brand new gags each episode.
Just remember if you begin to watch it, get some sleep in between marathons.