'All You Need is Love' and a McCartney tribute
By Jake Prinsen
As the fog machine rolled out layer after layer of thick mist and the lights turned to the band as they started "Live and Let Die," a hush fell over the audience and the tribute to a famous musical star was underway.
To be a cover band is one thing, but to imitate an artist like Paul McCartney note for note, is something entirely different.
That is exactly what audience members saw as The McCartney Years took the stage Oct. 10 at the Young Auditorium, plunging into a medley of "Venus and Mars," "Rockshow" and "Jet."
Every member brought his own energy to each song. The notes were played and the harmony was in sync.
Frontman Yuri Pool said each member's energy contributes to their quality of music.
"We are very much connected to each other and have great chemistry," Pool said. "It shows in all our recordings."
Many think Pool's resemblance to Paul McCartney is crazy, including his first musical employer. He looked and sounded so much like Sir Paul during the song "Band on the Run" that audience members might as well have taken a time machine back to 1975.
"I am probably the biggest fan of Paul McCartney's music and life, but then again, who doesn't love his work?" Pool said. "I love his music, and I love going through his work note by note, chord by chord."
Pool said his dedication to music began at the age of 11 when he persuaded his mother "after many years" to buy him a guitar. Some years later, Pool was playing piano in an art gallery in the Netherlands when the owner told him he had McCartney's vocal range and tone.
He then auditioned for a touring Beatles production in England and was hired the same night. Pool said from then on he began thinking of ways to cover McCartney's post-Beatles material.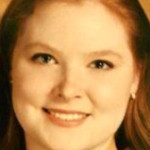 Stacy Sherman, a marketing specialist for the Young Auditorium, helped plan the concert and said she appreciates The McCartney Years for their classic sound.
"A lot of the artists that I enjoy now really use those standards to influence the music they make," Sherman said.
Sherman also talked about the setting Young Auditorium provides for concerts.
"With our relatively intimate setting in our theatre, what you can see on stage, the way a band is arranged, the way the sound is projected and the lighting is pretty neat to see," Sherman said. "It's not like you're in some major arena where you're super far back. There isn't a bad seat in the house."