RP Outdoors: Apple Barn Orchard and Winery
Pumpkin and apple picking, a country store, a winery and rides through the orchard and pumpkin patch can all be found at a local treasure.
Anyone looking for a fun fall havest-themed activity should take a trip out to Apple Barn Orchard and Winery in Elkhorn.
For me, apple picking means that fall is in full swing. It's something that I try to make time for every year. After looking on Apple Barn's website, I was curious to see how they made themselves different from other orchards I've been to.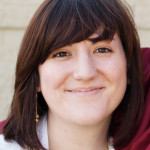 For starters, the drive to the orchard was quite scenic. Just outside of Whitewater, Hwy P goes directly through the Kettle Moraine Forest and runs along Whitewater Lake where the trees are full with beautiful fall colors.
For a Sunday afternoon with decent weather, the orchard was busy, but it didn't feel over-crowded.
Before my boyfriend and I made the trip, I checked the orchard's website for their harvest schedule. Red Delicious, Autumn Gala, Cortland, Idared and Jonagold were the varieties available for picking.
Apple Barn requires apple pickers to purchase a bag before venturing out into the orchard. The small bag is $15 and the large bag is $28. My boyfriend and I chose the small bag (we were able to pick 27 larger apples).
I was worried because on the webpage it shows most of their apple types were sold out or not available for picking. Once we were in the orchard, however, I was shocked by how full the trees were.
The first row of trees we walked through, the Cortland apples, were causing the branches to sag. We happily filled half of our bag with the semi-tart apple and ventured to the Idareds.
Fifteen minutes later, our bag was full. There were quite a few apples on the ground, but hardly any of the apples on the trees had bruising and I didn't see any that were affected by bugs, which can be a big issue for apple orchards.
After the orchard, we went into the country store. They sell fresh baked goods (apple pies, donuts, caramel apples), apple cider, fall decorations, pre-picked apples (some of which are not available for self-picking, such as Honey Crisp) and a wide variety of wines.
Their winery offers free wine tastings of up to three different kinds of wine at a time. We tried Honey Crisp, Apple Harvest and Hardy Pear. My boyfriend and I decided we liked the semi-sweet flavor of Hardy Pear and bought a bottle before heading home.
Apple Barn stood out to me because they put a lot of confidence in their customers. While we were picking apples, we were not hounded by employees or crowded by other apple pickers.
We were able to enjoy our time finding the "perfect" apples. While it is a little over 20 minutes outside of Whitewater, I considered the journey part of the fun. Overall, this was a great break from homework, and it didn't consume the entire day.
For Apple Barn's harvest schedule and directions check out their website: applebarnorchardandwinery.com
RP Outdoors is an occasional column appearing in the Royal Purple.