If there was a literary cannon for modern young-adult fiction you'd probably find a few Harry Potter novels in there, maybe The Hunger Games, definitely something by John Green; basically anything that's been popular enough to be ruined by a movie adaptation.
Also on that list would be The Perks of Being a Wallflower by Stephen Chbosky.  If you've only seen the movie adaptation I suggest you get your hands on the book and reevaluate your life, because you haven't lived until you've read this.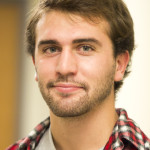 The Perks of Being a Wallflower is narrated through letters written by Charlie, an incredibly shy teen entering his freshman year of high school. Charlie has a hard time making friends and understanding his emotions.
Propelled by curiosity, he meets two outgoing seniors, Patrick and Sam, who introduce him to a world of sex, drugs, music and friendship.
Charlie forms strong bonds to his new friends, but the bonds of friendship are put to the test when he learns something terrible from his childhood that he never could have could have imagined. The revelation threatens not only his friendships, but also his life.
Filled with ups and downs, Charlie's story is an amazing one in which he not only discovers himself, also he discovers what true friendship is all about.
Chbosky has struck gold with this one. Applying the archetypal young-adult protagonist who is a shy, loveable adolescent undergoing change, Chbosky leads his readers down an exciting path of love, loss, repression and what it means to grow up.
If you decide to read The Perks of Being a Wallflower, you might laugh, you might cry, but I promise you will not put it down. I read the whole thing in just one day. It has what every reader wants: a great storyline and characters that we can relate to. Chbosky's characters provide us with shockingly effective representations of ourselves, in what will be regarded as a timeless masterpiece.
The novel has the potential to be our generation's Catcher in the Rye, with Charlie as our Holden Caulfield. It's not every day that you can compare a writer to J.D. Salinger, so you know it's good.
I'm well aware that "The Perks of Being a Wallflower" has been made into a movie, but it's just not the same. To get the whole experience, you have to read the book.
Go to a bookstore or a library and get a copy today. The Perks of Being a Wallflower is a truly delightful read, and I promise it will be one of your new favorites.
5 out of 5 stars.