Inventors gather for 'Show and Tell'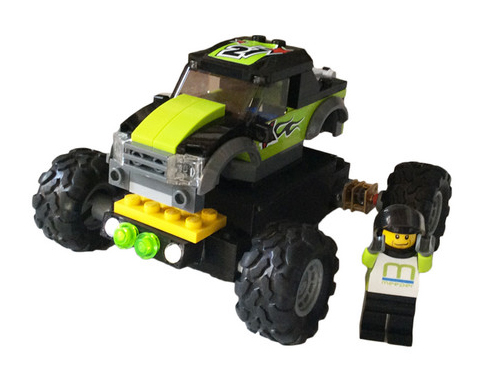 By Nat Edson
A wave of creativity will be upon Whitewater soon, as the local Makerspace puts on another Show and Tell. The event, which aims to network the minds behind local innovation, will allow inventors to showcase their creations in front of like-minded individuals.
The Makerspace is a haven for inventors and crafters in Whitewater. A sort of library of tools, Makerspaces around the country are non-profit organizations where members can come and use the various tools and machines the building has to offer.
"People are proud of the things they make," said Brienne Diebolt-Brown, executive director of the Whitewater Makerspace. "They love doing it and don't always love doing it in their basement. It's not hard to convince people to come show it off for seven minutes."
The Show and Tell, which will take place at the Makerspace building on East Bluff Road, is a sort of invention talent show. Creators will have seven minutes to present, during which they can showcase something completely original they've created.
This can be a major benefit as some of these machines are prohibitively expensive, and there wouldn't be any other way for members to get to use them. Often participants also volunteer their time and skill as instructors to help others as they learn.
Diebolt-Brown doesn't invent, but she does like to upcycle. Upcycling involves taking something old that would be thrown away and recreating it into something new. Diebolt-Brown converts old sweaters into child-sized wool pants, and cuts and grinds old wine glasses into tumbler drinking glasses.
"It's a way to hack life and make what we've got work for us," Diebolt-Brown said.
This will be the first Show and Tell the Whitewater Makerspace has done in eight months. The volunteer group used to have one every month or so, but stopped while they were installing a complete woodworking shop. Now that the construction is complete, they've decided to start again.
One inventor who'll be participating is Jim Brandon, showcasing his company's new product meeperBots. Meeper Technology started working on this (their first) product in September, running a crowd funding campaign on Indiegogo.
MeeperBots are a collection of electronics that are compatible with Legos. The idea is that users can construct vehicles they can control using an app on their phone or tablet.
"We'd like to do something with Lego," Brandon said. "At this point, we're just waiting to see if they notice us and trying not to infringe."
The company is familiar with the Whitewater Makerspace, using it for several parts of their work in an attempt to keep much of the company local. This goes hand-in-hand with their aim to release meeperBots by Christmas.
"We want to build in Whitewater, in Wisconsin," Brandon said. "So to compete with competitors in China, we just have to be a lot faster."
The Show and Tell will take place 6:30 to 8 p.m. on Friday, Dec. 12 at the Makerspace building at 1206 E. Bluff Rd.
More info about meeperBots can be found at their Indiegogo site at www.indiegogo.com/projects/meeperbots-bring-your-legos-to-life