Gymnasts can hang with D-1
Jan. 21, 2015 By Justin St. Peter
It's not very often that Division III sports teams are able to compete against top Division I opponents, much less beat them.
The Warhawks gymnastics team was able to and took third place with a team score of 189.875, beating the University of Alaska in the Ozone Collegiate Classic on Jan. 17 in Knoxville, Tenn. BYU won the meet with a score of 193.075, and No. 14 (in D-I according to NCAA.com) Bowling Green tallied 191.175 points for second place.
Head coach Jennifer Regan felt the team accomplished its objective for the meet.
"The goal was to get them out in front of a large crowd with obviously some big Division I programs," Regan said. "It's all about the experience at this point. The goal this week was to improve every routine by two-tenths, and we did that."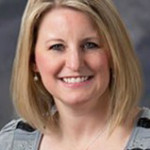 Regan said the Warhawks have won three straight NGCA national championships with the same week-to-week approach.
The Warhawks opened the meet with the uneven bars and received the eighth-best score in school history with a 47.125 after adding up the five gymnasts' scores. They were led by senior Cici Talcott who placed ninth with a score of 9.6.
The team then moved on to the balance beam where it received a 47.200 score, the tenth-best in school history. Juniors Kristen Shackleton and Hannah Lee tied for fifth to lead the 'Hawks with a score of 9.575.
The third event of the meet proved to be the best for the 'Hawks as they paced the field with a score of 48.350. Its total was the third-best in school history and was led by sophomore Courtney Pickett's 9.75 which was the top score in the event.
"Floor exercise was really good," Pickett said. "I wasn't paying attention to that [having the top score]. I was just focusing on having a good routine and having a good score for our team."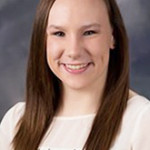 She was followed by a fourth- place finish from Talcott. Sophomore Katie Florilli, the only D-III gymnast to compete in the NCAA Regionals last year, placed seventh with a score of 9.675.
The 'Hawks rounded out the meet with the vault and a team score of 47.400. The 'Hawks were led by freshman Chloe Rehberg's 9.6 which gave her tenth place and freshman Lewa Evans' 9.55 for 11th place.
There were three 'Hawks that qualified for the all-around competition after completing all four events. Pickett led the 'Hawks with a second place finish of 38.225. Fiorilli took third with a score of 38.175. Lee finished with a score of 37.775 for sixth place out of the ten gymnasts that qualified.
"I thought going in that we had a lot of energy," Fiorilli said. "We were really excited to show D-I what we have. We stayed in our own bubble and didn't worry about D-I. We wanted them to look at us and not us look at them."
Regan said she is excited about what the team brings to the table this year.
"Kids that were in our lineup last year as freshmen now have another year under their belts," Regan said. "They know what is expected and what our program is all about. That's very beneficial when it comes down to getting ready for regionals and taking it a meet at a time."
The Warhawks will be back in action with its first home meet of the year against WIAC foe, Hamline University, at 4 p.m. on Jan. 24 in the Kris Russell Volleyball Arena in the Williams Center.
"I am expecting a lot of energy and a lot of fans," Fiorilli said. "I think we need to focus on being mentally tough and fixing a few more things here and there."