On-campus activity benefits your future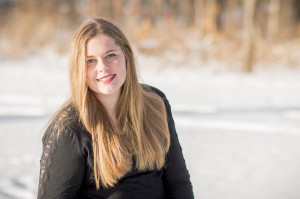 Jan. 28, 2015
"Survival of the fittest" isn't just a phrase used when referencing evolutionary theory or the latest cut-throat season of whichever reality game show you deny watching.
While the Whitewater campus certainly isn't set up like Survivor Island (mainly because of a lack of sand and half-dressed competitors), not participating in what the school has to offer will lead you to get voted off the lists of potential candidates when you enter your preferred job industry after graduation.
To be blunt: nobody wants you if your resume doesn't make a thud when it lands on the hiring manager's desk. Many industries in the "real world" are highly competitive and expect more out of potential job candidates than imaginable.
Not only do you need a piece of paper describing in Bachelor's-degree terms as to why you pulled all- nighters during your early twenties, you need to come into the industry having the same skills that people who are leaving already have. Experience, people skills and leadership serve as the Holy Trinity of job security, and you should have yourself baptized in it.
The most fool-proof way to do this is to put down the video game controller and pause your Netflix account, and go out and get involved. (Ross and Rachel's love life will still be a mess and Walter White will still be cooking meth while you're gone.) There couldn't be a more perfect time to do so, as many of the 200+ clubs and organizations on campus have yet to start recruiting members for this semester. This is your chance to edge your way in.
Believe it or not, this concept of getting involved gets better.
Despite the very few educational correlations between a major in accounting and catching a frisbee, being able to list Intramural Ultimate Frisbee Captain on your resume is going to show prospective employers that you've learned key life concepts that no class or professor can teach you. One glance will illustrate your skills as a team leader of diverse individuals to accomplish a central goal.
Showing them that you've got mad disc-whipping skills isn't going to hinder you, either.
So do yourself a favor: go to involvement fairs, talk to people on your floor to see what they're passionate about and increase your chances of survival in the real world by doing so. It'll pay off when hiring managers don't extinguish your fire and want to keep you around to compete another day.