Whitewater Student Government hires new director
Jan. 28, 2015 By Brad Allen
Former Whitewater Student Government (WSG) Intergovernmental Affairs Director Jon Fera has recently moved on from his position, leaving the position to Michael Heck, the newly hired director.
Fera said he was offered an internship which pertained more to his major than his former position with WSG.
"The new job will offer him new opportunities for his career development, and we encouraged him to take that step in rthe right direction," said WSG Vice President Lucas Tomachek.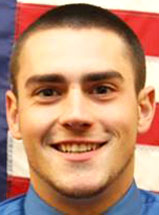 The new director, Heck, has established a background with WSG which consists of serving as both a senator and a clerk.
Heck is also a Special Registration Deputy for the city of Whitewater and has helped register hundreds of students to vote in the last two elections.
The Intergovernmental Affairs Director serves as a link between the Whitewater Student Government, Whitewater Common Council, Faculty Senate, Adademic Staff Assembly and the Residence Hall Association.
"This director coordinates voter registration drives for all local, state and federal elections in order to increase student voter turnout," Tomachek said.
The Intergovernmental Affairs Director presents information to the WSG Senate about local, state and national politics.
The director also relays existing information about shared governance at UW-Whitewater and brings in speakers relating to government to WSG meetings to educate the organization about their specific experience.
"We are looking forward to seeing what Heck accomplishes in this position," Tomachek said.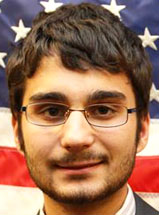 This role presents information regarding Chapter 36 of the Wisconsin State Statue to the Executive Board and Senate while also coordinating a non-partisan voter registration drive in conjunction with local, state and federal elections.
"This position has always intrigued me because of the involvement you get to have with the other governing bodies on campus and in the community," said Heck.
"When the former director informed President Perry that he was leaving his position, he recommended that they hire me," Heck said.  "I discussed this proposal with President Perry going over the duties and responsibilities of the position. After President Perry and Vice President Tomachek discussed their course of action, I was offered the position and accepted it."