UW Whitewater names Kevin Bullis as new head football coach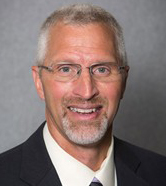 Hang on for a minute...we're trying to find some more stories you might like.
Jan. 30, 2015 By Justin St. Peter and Michael Riley
UW Whitewater has removed one word from Kevin Bullis's job title as interim head football coach. That word is interim, as Athletic Director Amy Edmonds named Bullis as the new head football coach .
"We are thrilled to promote Kevin to the position of head football coach at UW-Whitewater," Edmonds said in a press release. "His passion, integrity and understanding of the holistic student-athlete experience stood out during the search and screen process. Kevin understands the rich history of Warhawk football and the entire university, and we are confident in his ability to continue our tradition of excellence both on and off the field."
Former cornerback Brady Grayvold was very happy that Bullis was hired and tweeted: "Extremely happy for the opportunity given to Coach Bullis. Great coach and even a better guy. Wouldn't want UWW Football led by anyone else!" https://twitter.com/brady__G/status/561207567880159232
Junior defensive lineman Zach Franz also tweeted yesterday saying: "No way anyone other than Bullis is about to land the head spot #Bulldog2015." https://twitter.com/ZachFranz98 

Bullis will be the program's fourth coach in the last 60 years and 21st in the program's 121-year history.
"It is truly an honor to serve UW-Whitewater as head football coach," Bullis said. "Following the legacies left by Forrest Perkins, Bob Berezowitz and Lance Leipold is humbling and exciting. I'd like to thank Chancellor (Richard) Telfer, Amy Edmonds, (Associate Director of Athletics) Bob Lanza and the entire search committee for having the faith in me to take the lead."
The formal press conference to announce the hiring will take place at 11 a.m. on Feb. 4, in the Williams Center.
Bullis has won five national championships with the Warhawks since he was hired as the defensive run coordinator and special teams coordinator in 2007. The 'Hawks have also won six WIAC titles over his seven year span of coaching.
When Lance Leipold took the head football coaching position at the University of Buffalo, Bullis became the interim head coach.
Under Bullis and defensive coordinator Brian Borland's watch, the Warhawks had the No. 1 defense in the WIAC last year. The 'Hawks were ranked No. 17 in the nation in rush defense with 99.5 yards allowed and sacks per game with 3.07. The 'Hawks have finished the in the top 20 nationally in scoring and rushing defense over the last six years.
During his open forum meeting with the public on Jan. 23, Bullis said, "Everything I have done up to this point has been in preparation for this [job]."
Bullis's dream was to be a D-I coach, but was persuaded that a D-III coaching position was the place to be by a friend.
"When I was a young guy there was not a question; my ultimate goal was to be a Division 1 coach. One night I was walking with a friend of mine and we had just finished a practice, and at that camp we had a number of players at that camp coaching. My friend said to me: 'Kevin, I'm jealous of you.' I said, 'I'm at D-III and was making about $30,000 at the time, and you're making six figures and every week you're on ESPN.'"
"He goes, 'Those players of yours that are coaching, when they look at you they look into your eyes with respect and admiration and love. They look at all of you coaches that way. You know what my players look at me with — is that guy going to get me to the NFL or not?'"
Bullis said: "That flipped me, I was flipped immediately."
Bullis was a defensive coordinator at Gustavus Adolphus College from 1993-95. He has been a WIAC coach since 1995, beginning at UW-River Falls where he was defensive coordinator from 1995-2007, and an assistant head football coach the last three years of his tenure.