Team prepares for Spring tournaments
By Jake Prinsen
With more than 15 years of tradition and a national championship in 2009, the UW-Whitewater Paintball Club is no stranger to leaving its mark on the competition.
President Jacob Schnell, who is a junior, said the team is working as hard as ever to prepare for a tournament approaching Feb. 28.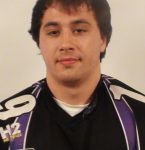 "We recently lost two players, but I think that after a couple more practices we will be pretty well prepared for the next tournament, and I think we'll do pretty good," Schnell said.
The team participated in two tournaments last semester, placing first and fourth. Although inexperienced compared to last year's team, Schnell said the team is ranked No. 3 in their division.
Vice President Brandon Obluck, sophomore, said the paintball club is stepping up on practice times to improve drills and performance.
"We usually practice every weekend on Sundays," Obluck said. "Sunday is kind of like the secret paintball day – whatever you want to call it, where we'll go and practice and scrimmage other teams.
If we can get private time, we'll run drills. That's why we're doing Wednesday and Friday night practices now, so we can get the field to ourselves."
The team's home field is in Mukwonago, Wisconsin at Siege Paintball.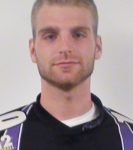 It's necessary for the paintball club to have a home arena because they participate in tournament-style competition known as speedball.
Speedball is played either indoor or outdoor with inflatable bunkers on both sides of a playing field.
Each team consists of five players, collectively called a "line." The goal of the game is to grab a flag from the middle of the field and touch the opposing team's starting box without getting hit.
The team travels to tournaments with two different lines: an A line and a B line.
Obluck said as part of the Midwest North conference, the club usually travels either to Minnesota or Illinois for competitions, with a few exceptions.
"We have four tournaments a year," Obluck said. "Two first semester, two second semester, and additionally in second semester we have our national tournament which is in Florida."
While the paintball club is one of the higher funded clubs on campus, Obluck said the hardest part about paintballing is getting funded.
"The first tournament, with budgeting, we shot $800 worth of paintballs and it was around $300 to register, so we burned through the school's fund in one tournament," Obluck said.
Because of this, a large portion of the presidency goes into finding sponsors, fundraising and budgeting.
All costs aside, however, both Obluck and Schnell said there's something about the sport that keeps drawing them back.
"There's kind of a rush behind paintballing," Schnell said. "Once you start the game there's the rush you get from playing. Since I've started playing I've met a lot of people I enjoy playing with. It's just a good time."