Feb. 4, 2015
As far as past Super Bowl performances are concerned, this year's performance didn't capture the same effusive display of Mick Jagger's underarms. Nor did it provide the same promiscuity as Janet Jackson's notorious wardrobe malfunction. It didn't even have a single past-their-prime rock band, lip-syncing, jumping around pretending they're still cool and it's still 1999 (that's a dig at you, Red Hot Chili Peppers).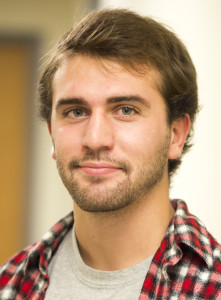 What it did have was Katy Perry, and she was fabulous.
Silence all you haters and let me finish. Now I'm not the kind of guy who rocks out to Perry's "Firework" on his way to work (I'm more a fan of "The One That Got Away" to be honest).
If you know me, maybe you're calling me a liar, but if you don't, I assure you, I am one of the manliest men to walk the campus (I wake every morning to the sounds of heavy machinery and Metallica).
With that being said, I thoroughly enjoyed Perry's half-time show and if you didn't, you either have no soul, you're still hung over from Sunday, or you despise everything Super Bowl-related because you're a Packers fan.
Perry kicked things off by singing "Roar" on the back of what looked like a giant mechanical tiger. Perhaps a little too flashy for some, but come on, it's a giant tiger.
Next came "Dark Horse," supplemented by dancers dressed as surreal-looking chess pieces. Honestly, it was a little forgettable, but for the sake of our eardrums and our intelligence levels, at least Juicy J didn't perform with her.
On the contrary, Perry's guest performers were pretty stellar. On one hand there was Lenny Kravitz, who holds popularity not only with older generations but also fans of "The Hunger Games," and on the other hand there was Missy Elliott who, for lack of a better description, is simply Missy Elliott.
Even though people, like my father, were grumbling about who the hell Missy Elliott was, the other '90s kids and I have fond memories of Elliot and her flashy white Adidas. Also how funny was it watching Perry try not to look awkward when she was dancing with Elliott?
I understand the performance wasn't perfect. The smiling palm trees and googley-eyed sharks were a bit disturbing – maybe even off-putting. But anyone who likes surrealism, childrens' cartoons or hallucinogenic drugs could find something artistic in them.
If watching Katy Perry soar above the audience singing "Firework" didn't arouse some feelings of hope despite your current existential breakdown, lighten up a little. At least we didn't have to watch the ghosts of our parents' favorite rock stars sweat and struggle to not have a heart attack for 15 minutes.