Feb. 5, 2015
By Zachary Carlson
As 2015 is officially under way, rumors are flying in the technology world about which new gadgets will be released this year.
Last year, tablets took most of the hype, but the next 12 months look to produce some unique pieces to help make our lives better.
The Royal Purple chose five of the more hotly discussed devices to look for.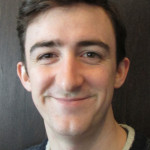 1. iPad Pro
The tech world is buzzing about Apple's less certain but widely rumored iPad Pro.
Apple hasn't released any official statements, but plenty of leaks suggest consumers can look forward to an iPad with a larger screen and more power, according to Joe Osborne from techradar.com.
The name may change before it's released, but it's safe to expect an iPad geared toward a professional audience. With little official information out now, don't expect it until later in the year.
2. Apple Watch
With innovative design features and an all new operating system unique to the watch, Apple is set to take on the world of smart watches.
The Watch offers a variety of new ways to stay connected and takes the place of a fitness watch through the use of an accelerometer, a heart rate sensor and a GPS, according to Apple's website. Look for it in early spring.
3. Project Ara
Google's Project Ara has the potential to revolutionize the smartphone industry.  It plans to create a "modular hardware ecosystem," according to projectara.com.
It's creating a frame where individual components as integral as the screen or the battery can be replaced at will.
Project Ara hopes to create a hardware market similar to the App Store and eventually use the device to bring Internet access to developing regions worldwide.
4. Oculus Rift
The virtual reality headset impressed enough people last year to be purchased by Facebook.
A few sources are reporting rumors that a consumer device will be released this year, but Oculus hasn't released any official information yet.
The headset has enticed video game companies like Valve and Epic Games to take strides to be the leaders in this new field. It could change the way consumers take in media and interact with one another, according to oculus.com.
Current development and support of the device looks promising, but with no official releases, a consumer device isn't likely until late this year at the earliest.
5. Samsung Galaxy S6
Samsung has big changes in mind for the new edition of their flagship smartphone. According to techradar.com, leaked images and information suggest the company has redesigned the device to be bigger, more powerful and more aesthetically pleasing than any of the earlier models.