UW-Whitewater students take steps toward a waste-free life
Happier with less
March 4, 2015
By Vesna Brajkovic
Living in a disposable world, where even the apples are wrapped in plastic wrap at UNO's, creating waste is unavoidable. But a few students at UW-Whitewater chose to take on the challenge.
The students, including Cassie Steiner, Ali Thomas and Stefinie Winter, made an effort in February to avoid the purchase and use of products that come in unrecyclable packaging in order to live a waste-free lifestyle.
This effort was known as Waste-Free February and the guidelines were simple: find alternative ways to eat and shop with the goal of producing no waste.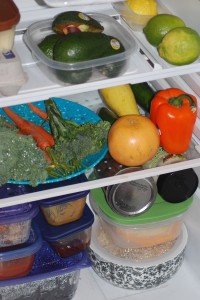 Although this particular challenge was created to last only through February, Steiner, Thomas and Winter have decided to continue the lifestyle into March.
"How to change the world starts with individuals," Thomas said. "If everyone made at least a little change, it could make a big impact."
The challenge started when Thomas read an article about a girl who had been living completely waste free for two years. She shared the
article on Facebook and it was quickly picked up by Steiner, who jumped at the opportunity to take on the challenge right away.
"I was kind of unsure when she asked me to do the challenge," Thomas said. "I was thinking of it as a life goal down the road – having zero waste. But I figured why not start it now."
The students had to eliminate wasteful products, like Q-Tips, and find alternatives for food, shampoo, conditioner, deodorant and toothpaste, all of which are commonly packaged in plastic.
Alternatives for packaged food were found by buying in bulk (at places like Basics Cooperative Natural Foods, 1711 Lodge Dr. Janesville, Wisconsin or Good Harvest Market, 1850 Meadow Ln Pewaukee, Wisconsin), using brought-in recycled glass containers and purchasing mostly produce or products sold in recyclable containers (like milk in a glass jug).
"It's really nice to reach out to local sources," Thomas said. "I go to my uncle's farm – he lives 10 minutes from here – for eggs. It's nice to be in tune with stuff like that."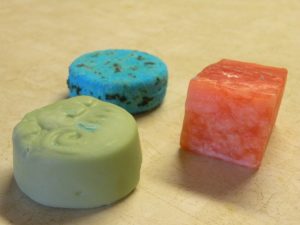 Bulk food is also an economical choice, according to Thomas, who bought at least a week's worth of food for $10.
Alternatives for hygiene products are  bar shampoo, conditioner, soap and  deodorant – all sold online or at  stores like Lush – and homemade  toothpaste  made out of baking soda  and coconut oil.
Local businesses unfamiliar with the  concept of being waste free have been    one of the biggest challenges,  according to Steiner.
Automatically printed recipes and sticker labels from produce made up a large  part of Steiner's trash at the end of the month. Wal-Mart and Sentry both  struggle with disposable wrapping, while the local bakery, The Sweet Spot,  provides bread and bagels in a reusable bag "without judgment or hassle,"  according to Steiner.
Word is starting to get around about the students who aim to be waste free.
"The owner of Taco Fresco…told my friend and I that his girlfriend, who works   at Second Salem [Brewing Company], and a friend who works at The Sweet Spot, have been talking about 'these girls who don't want to throw anything out,'" Steiner wrote in her blog. "I mean, kind of cool the word is getting around."
Visit the blogs listed below for more personal insight, photos and recipes.
[typography font="PT Serif" size="24″ size_format="px"]Meet the people behind Waste-Free February[/typography]

[threecol_one]
Cassie Steiner
Major
International Studies
Blog
[/threecol_one] [threecol_one]
Ali Thomas
Major
Undeclared
Blog
[/threecol_one] [threecol_one_last]
Stefinie Winter
Major
Environmental Science
Blog
theheavenlyelements.weebly.com
[/threecol_one_last]