March 17, 2015
Josh Hafemeister
While Allison Hetz and Brian Carlson won the 2015 Whitewater Student Government (WSG) presidential election by approximately 52 votes, several violations lobbied against them could have been the end of their presidency before it even began.
Hetz and Carlson attended a hearing to address these violations at 4 p.m. on Thursday, March 13 in the University Center. There they sat before the election committee led by Robert Emmett, the Student Affairs Director.
Rules the slate were accused of violating included two accounts violating 3.1 A of the Rules of Conduct section of the Whitewater Student Government Standing Rules. 3.1 A states "No officer, Senator, or employee of WSG will make any malicious or defamatory statements or reports that are false that would result in the degradation of WSG, its members, candidates, or slates."
The slate also was accused of violating J and two accounts of violating E of section 11, titled "Campaign Practices." Rule 11.6 J states "Candidates and slates must comply with section 3.1 of these Standing Rules in the same way that a current WSG member must comply."
Rule 11.6 E states "Candidates and slates may not, with malicious intent, deliberately deceive the voters."
Of the violations they were accused of, one account of violating 3.1 A and one account of violating 11.6 J were upheld. The rest were dismissed.
Slates must accrue 10 points of violation before they are disqualified from running for office. After the last violation was dismissed, the Hetz/Carlson slate accrued only 8 and were able to continue to run.
After the violations hearing, the votes were counted and unofficial numbers were released, Hetz/Carlson won 206 to 154.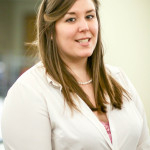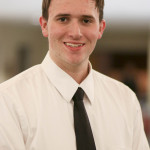 The Hetz and Carlson posted a status update on their Facebook page at 5:49 p.m. that night announcing their victory.
"Hetz/Carlson fought all morning against violations and thanks to the help of everyone who showed up…We WON the election by 52ish votes!!!!! Thank you to so many people!!!!! Without you this would not be possible!! We look forward to serving you!"
The Facebook page of candidates Savana Staggs and Alexandria Zamecnik announced their defeat that night shortly after the hearing.
"We're saddened to have lost the election, but we're excited for the amazing opportunity we had to run. We wish the best of luck to Hetz/Carlson, and we're excited to see what they have in store for the student body next year! Thanks to everyone who supported us throughout this campaign. We had a blast meeting so many new faces around campus.
At press time Hetz and Carlson were unavailable for comment.
For those interested in reading about the rules and regulations WSG members must abide, visit blogs.uww.edu/studentgovernment/about-us/standing-rules.