Netters unbeaten no more
April 8, 2015 By Ryan Altman
With more than half his starting lineup filled with freshmen, reaching April without a loss was something unexpected for UW-Whitewater women's tennis head coach Frank Barnes.
Barnes knew it wasn't going to be easy replacing a senior-heavy team that went 21-6 and reached the second-round of the NCAA Division III Team Tournament last season.
"No, not at all," Barnes said. "We lost six really good seniors, but I've been pleasantly surprised on how our freshmen have stepped in and succeeded."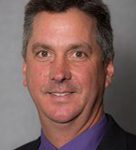 The Warhawks, who entered last weekend with a 16-0 record, split four matches and suffered its first two defeats since April of 2014, finishing in sixth place at the Midwest Invite in Madison.
The No. 29-ranked 'Hawks (17-2) opened the Invite with a 6-3 victory over Kalamazoo College (Mich.).
At No. 2 doubles, freshmen Bridgid McGuire and Alexandra Talyansky rallied from an early 2-3 deficit to win 8-5, while freshman Alicia Beck and junior Ashley Miller clinched the doubles point, defeating Kalamazoo's Cheryl Zhang and Carrie Foura, 8-1, at the No. 3 position.
The 'Hawks might be young, but they aren't unfamiliar with the pressure of playing late in matches. In the four duals, almost a third (10) of the team's 33 matches was determined by either a third set or tiebreaker.
Talyansky (No. 3) won a pivotal ten-point, third-set tiebreak, 10-6, after splitting sets with her opponent, Sabrina Dass, 4-6, 6-2.
Freshmen Jillian Wallace (No. 4), senior Amanda Dick (No. 5) and Rachel Siemon (No. 6) also picked up wins for the 'Hawks.
"We have a lot of tough players," Wallace said. "We've been a really strong team and I hope it keeps going."
The team's first loss came at the hands of No. 23-ranked Case Western Reserve (Ohio), 3-6.
The 'Hawks grabbed the doubles point behind wins at No. 1 and No. 2 doubles, but earned just one singles victory in six matches. Wallace defeated Case's Sara Zargham, 7-5, 6-0 at the No. 3 position.
"We set ourselves up really well for [the match against Case]," Barnes said. "Case was loaded with three, four-star athletes. The formula [to beat them] was there, but other spots in their lineup just played stronger."
The 'Hawks kicked off Saturday with a 6-3 triumph over Gustavus Adolphus (Minn.). Wallace and sophomore Megan Humphreys picked up the team's only doubles win, 8-3, but the team dominated singles play.
Humphreys, Talyansky, Siemon, Wallace and Dick all added singles wins.
Wallace and Humphreys finished the invite tied for a team-high five wins in singles and doubles combined. Talyansky won four matches.
"As a team, we (Wallace and Humphreys) communicate pretty well," Wallace said. "She helps me with my weaknesses and I do the same with her weaknesses. Individually, I have lot of experience in doubles, so that helped as well."
In its match for fifth place against Denison University (Ohio), two of three doubles losses were again determined by tiebreaks, as the 'Hawks fell to the Big Red, 5-1.
Humphreys' 6-4, 6-1 win at No. 1 singles over Taylor Hawkins was the only point the 'Hawks could muster.
Three of the singles matches also went unfinished as Denison had already clinched fifth place.
"Denison played really well," Barnes said. "Playing two days of back-to-back matches takes a lot of energy out of you. It took a toll on them both physically and mentally."
Going forward, Barnes said he is "a little concerned" about the injuries dealt to Humphreys (Hip Flexor) and McGuire (Stress Fracture in Rib Cage).
The timing of these injuries could affect next weekend's lineup as the 'Hawks take on a trio of nationally-ranked opponents, No. 9 Washington University-St. Louis, No. 15 University of Chicago and No. 39 University of Texas at Tyler at the Tao Tennis Center in St. Louis, Missouri.