By Signe Trewyn
By Abrielle Backhaus
Music allows its listeners and players to become one with the beat. SEAL presents an artist who exhibits talent in covering songs while looping them during the entirety of the show.
Looping uses electronic floor petals to repeat sounds or tones that have previously been played. It creates the effect of a large band but with only one man.
UW-Whitewater students have the opportunity to become part of a feeling when Preston Pugmire performs at the Down Under in the University Center.
"I love to connect with the fans," Pugmire said. "I have the opportunity to connect to people with a live event. I love recording, but I love performing."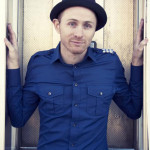 Pugmire said some of his favorite artists include Ed Sheeran, One Republic and Radiohead.
"I'm a sucker for a great melody, so I love pop music – acoustic pop," Pugmire said.
The musician said he plays songs he thinks the audience will enjoy, but he also loves to take requests.
Often, the best part of the show is when one gets to request songs along the way.
"I don't like to do songs that are currently on the radio," Pugmire said. "[The songs I play,] they recognize them and get excited since they have not heard them in a while."
Pugmire began playing music as a young child and has been on tour for the last five years.
"When I was a kid, my dad bought a guitar," Pugmire said. "I thought that was so cool, so I started playing because my dad did."
The musician said he writes his own songs on his favorite instrument, the guitar. He also plays piano.
To create an "exciting" atmosphere, Pugmire uses multiple devices in his performance.
"I use my voice, my guitar, a deck of cards, tambourine, audience members, anything that can create musical rhythm," Pugmire said.
This free event can be seen at 8 p.m. on April 9 in the UC Down Under.
"Preston Pugmire is a little different since he loops the songs," SEAL entertainment intern, Amanda Jouett said. "He plays the piano and there will be covers of songs that students will enjoy."
Like most SEAL events, Pugmire was brought to campus through a SEAL group consensus based upon what the staff thought would be most enjoyable by the UW-W student population.
"We see him doing the looping right there on the stage," Jouett said. "We will post videos on the SEAL Facebook page of Pugmire so the students can check him out."
For more information visit SEAL's website: uww.edu/cld/seal or fb.com/sealuww