Students should follow 'reduce, reuse, recycle' rule
April 8, 2015
We've all been there: waste vs. recycle. Most people would go for the "recycle" option because that is what we have been educated to do. Have you ever felt the need to stop someone from disposing a plastic bottle in the waste basket? Have you ever had a professor who hands out all the assignments without using D2L?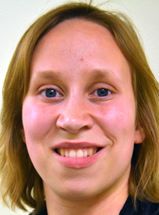 When paper is recycled, it can be used again instead of paper that sits in a trash can. Since there is so much paper that is needed on a daily basis, there is no consequence to recycling it.
The fact is: a water bottle can take years to decompose once it is put in a landfill. The total amount of plastic bottles recycled in 2009 were enough to produce 7 million t-shirts according to http://www.kab.org. If a water bottle could talk, it would tell its consumer to give it a second chance. The length of time it takes for a water bottle to decompose in a landfill is 450 years, according to wisn.com.
Most students purchase smoothies, lattes and coffees throughout the day, often two or three times a day. This means there is a lot of plastic that gets used throughout campus every day of the week, it also ends up somewhere eventually. It matters, however, where it is disposed of, we all hope for the recycling.
It is up to students, staff and other visitors of UW-Whitewater and beyond to do their part in making sure our earth stays green.
One fact is that 30 million tons of plastics were generated in the U.S. and only 2 million tons were recovered, according to http://www.kab.org.
Recycle Mania is an event held throughout residence halls to see which hall can recycle the most items. Participation in these events is quite easy and benefits the campus community and the environment. In the residence halls, there also is an opportunity to collect soda tabs to be disposed of properly. This a contest to motivate students to collect tabs to beat other residence halls, which can lead to a large number of tabs collected.
Every residence hall receives the award of bettering its community by recycling and setting a good example for future students. Think about how much better life could be if every resident or  told their friends that 40 percent of Americans are capable of recycling other types of plastic as well, according to http:www.kab.org. This goes for plastic cups, shampoo tubes, etc.
It is easy to leave out glass objects as well, those items also need to be recycled in order to preserve them and leave them out of landfills. One million years is the total time it takes for a glass bottle to decompose fully, according to wisn.com.
The next time anyone is faced with the choice of "waste" and "recycle," at this point, the choice should be clear, given the facts and the three "Rs", "Reduce, Reuse, Recycle."