'Hawks fall short in St. Louis tourney
April 15, 2015 By Ryan Altman
Although some of the scores of last weekend's dual meets look lopsided, UW-Whitewater men's and women's tennis head coach Frank Barnes said this was exactly what the team needed as the regular season nears an end.
"We know what to work on," Barnes said. "We have a good day and we can hang with teams like that. It gave our young players some experience."
Both teams combined for a 2-4 record at the Tao and Dwight Davis Tennis Centers in St. Louis, Missouri, but got a free preview of some potential opponents in May's NCAA Division-III tournament (University of Texas-Tyler, Washington University in St. Louis, University of Chicago).
Raman collects three wins over the weekend
The men (16-7) ranked No. 25 in the latest Intercollegiate Tennis Association poll, edged out the University of Texas-Tyler 5-4, in the first of its three matches.
Junior Jake Humphreys and senior Cam Laktash (No. 2 doubles), and junior Michael Schnarr and Rithwik Rajshekhar Raman (No. 3) helped the 'Hawks earn doubles points.
Humphreys and Laktash trailed 6-2 before rallying, and forcing a pro-set tiebreak. The pair battled and came out on top with a 9-8 (6) victory.
Raman, senior Ben Shklyar and junior Michael Treis picked up singles wins for the 'Hawks. Raman finished the weekend with a team-high three wins, adding to his season total of 23.
"I'm more comfortable playing where I'm at [in the lineup] and just trying to stay consistent," Raman said.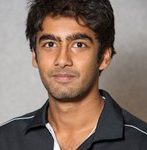 The 'Hawks suffered a pair of defeats the following day to two nationally ranked opponents, No. 5 Washington University-St. Louis (2-7) and No. 13 University of Chicago (1-8).
Against Washington, Raman and Schnarr defeated the Bears' No. 3 doubles team of Josh Cogan and Parker Chang , 8-4, for the 'Hawks doubles point.
In singles, Treis knocked off Jeremy Bush, 6-1, 6-4, who entered Saturday as the No. 45-ranked singles player in the nation.
Laktash and Humphreys recorded the lone victory for the 'Hawks vs. the Maroons at No. 2 doubles, as the team was also swept in singles.
Women sweep doubles in win over Texas-Tyler
Freshman Alicia Beck tallied a pair of victories including a match-clinching 6-1, 1-6, 6-4 victory at No. 5 singles in the women's 5-4 defeat of No. 38 University of Texas-Tyler on Friday.
"I honestly didn't know [about clinching the win for the team]," Beck said. "I just kept calm, focused on my match and didn't pay attention to anything around me."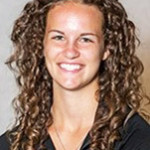 The No. 28-ranked 'Hawks (18-4) swept doubles play, receiving wins from Beck and fellow freshman Jillian Wallace at No. 2 doubles, sophomore Megan Humphreys and freshman Bridgid McGuire (No. 1), and freshman Alexandra Talyansky and sophomore Rachel Siemon (No. 3).
McGuire moved up to No.1 singles in place of Humphreys and picked up a 6-4, 6-4 triumph over the Patriots' Amy Friesenhahn.
In the team's loss to No. 11 Washington University-St. Louis (0-9), Humphreys and McGuire were able to pull to within one game at 4-5 at No. 1 doubles, but were unable to match their opponents, 5-8.
Against No. 15 University of Chicago (0-9), several matches were closer than the results indicated.
McGuire forced a third set on Chicago's Jasmine Lee (3-6, 6-2), but fell in a tight tiebreaker, 11-9, while Siemon fell to a similar fate, 6-1, 2-6, 1-0 (10-7).
"We went in as the underdogs for all [six matches]," Barnes said. "Playing three matches each in 30 hours tested us physically and mentally. We were preaching all weekend that these are teams we have to be used to playing."
The women wrap up their regular season on Sunday with a pair of dual meets against Carthage College and Carroll College in Kenosha. The men take on UW-Oshkosh Friday at UW-Eau Claire to kick off the WIAC Final Four tournament.