Autism Awareness Month raises support
April 15, 2015
April is commonly associated with practical jokes and signs of spring. This month is also Autism Awareness Month.
April 2 turns out to be World Autism Awareness Day which is a global movement about autism where many individuals, landmarks and nations take a day to light it up blue.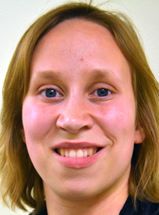 This is a day where people wear blue to show their support for autism.
Now that the above day has already passed, there are many more days to spread awareness toward autism.
According to www.autismsociety.org it can be as easy as sporting the Autism Awareness Puzzle Ribbon on your car, residence hall door, refrigerator or elsewhere.
Fundraising is also a great thing to do around the community as well as campus. This can be done with a little enthusiasm and a table in the U.C.
This way, many people can be reached within a high traffic space. This year, Best Buddies will be doing just that on April 15 in Winther Hall and April 16 in the U.C. Students have the opportunity to purchase baked goods while supporting autism.
There is also the opportunity to learn more about autism itself and to be aware of the statistics that surround the topic of Autism.
According to www.autismsociety.org about one percent of the population lives with an Autism Spectrum Disorder.
To put this in perspective, over 3.5 million Americans are affected by an Autism Spectrum Disorder according to www.autismsociety.org.  
This is a startling large number of people who are affected by autism everyday of their lives.
Fortunately, there are services that exist for individualso on the spectrum such as the Center for Students with Disabilities (CSD) on campus.
This service provides tutoring and alternative testing options for students who need it.
This service allows other students to become aware of Autism and other disabilities through interactions during tutoring.
Students who are outside of CSD become aware of the fact that it helps students with disabilities, students have the opportunity to help students who are Autistic.
Through assisting autistic students more people can be aware of how to accommodate students with the disability.
Of course there is still plenty of time to wear blue to support autism, there is also still time to encourage friends to do so as well. Social media is a great medium to emphasize the "Light It Up Blue" campaign.
By sharing an item pertaining to "Light It Up Blue" the importance of Autism Awareness can continue.
This campaign occurs every April 2 but can be continued throughout the month of April by simply wearing blue.
Donating at the Autism Speaks website is also an option as well as wearing blue.
One way to encourage students to wear blue while on campus is to recruit students who are wearing blue and putting them in a large group to take a picture.
This way when the photo is put on social media people will see the purpose behind wearing blue and hopefully join in.
There are many ways to spread awareness of autism than what was mentioned here.
Remember, it only takes one person to create a movement towards responding to autism. It takes a million to follow suit.