There comes a time in every 20-something's life when you look up from your smart phone, turn to your best friend and utter those five amazing words:
"I wish Taco Bell delivered."
Cheap tacos and quesadillas brought to your front door in a matter of minutes because you deserve to live like royalty.
A mere late night fantasy seems to be closer to reality as some of the biggest fast-food chains in the country plan to roll out there own versions in the world of apps.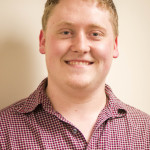 Taco Bell has announced they will begin a delivery option in small test markets this year and, not to be outdone, McDonalds has introduced "McDelivery."
Despite the rat race to be the superior app delivery service for chain restaurants, a San Francisco-based startup, Postmates, has signed Chipotle Mexican Grill and Starbucks into a partnership.
Postmates has created a network of couriers who pick up and deliver goods locally in 67 select cities. Wisconsin is not one of the 14 states with options, but Illinois boasts Postmates access in Chicago, Evanston, Skokie, Wilmette and Winnetka.
The delivery cost average between $4.99 and $7.99 depending on the distance the courier has to travel, according to their website
When you first open the app… beware. Do not open it if you are hungry, because it contains pictures on pictures of mouth-watering food.  Each restaurant available through Postmates selects one picture to entice customers.
It then prompts the customer to a virtual menu and prices where you place your order. After you submit your order, the last option is simply to pay.
There also is an option to redeem promo codes, so in a college setting it would be easy, in theory, for someone to send you a code to use since we are all so poor.
I was not able to use this app, but I looked at an experiment by Eater.com that ordered Chipotle in multiple cities across the country.  The biggest complaint was once you placed your order, the couriers were rude or disrespectful or incompetent.
Another human error was that once one courier confirmed the order, others would call and for someone who worked from home, this was distracting.
The app has simple user-friendly interface that should be second nature to college students, but a very small learning curve for previous generations.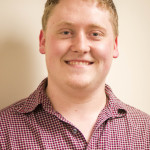 In terms of potential success, Postmates delivered $500,000 worth of Chipotle orders in the 2015 Quarter 1, which was before an official partnership was finalized.
Chipotle chief marketing and development officer Mark Crumpacker said in an interview with Forbes that his company saw 30 percent month-over-month growth since Postmates started delivering.
As of today, the closest option UW-Whitewater students have is Cozy Noodles & Rice, which is 76.8 miles away.  Obviously not a viable option for students yet, but a user-friendly app and an effective business model leads me to believe this will be something future couch potatoes across the country will make successful.