Fresh from the hype of the Academy of Country Music Awards that aired last Sunday night, I was in search of some new country music I heard in the show. To my delight, I found an album recorded by a legend.
I noticed online that Reba McEntire got an award for winning the most female vocalist awards, so I knew I had nothing to lose as far as a listening experience goes.  I settled for her latest release from April 14 titled  "Love Somebody." This album is indeed country, and it has its share of ballads and lively tracks.
I was first introduced to McEntire when she sang a duet with Kelly Clarkson on the song "Because of You." I was impressed then, and this new album has only fed my interest.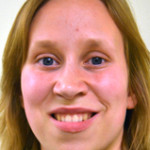 "Going Out Like That" opens the album nicely with lyrics that emanate a confident vibe that I can connect to throughout the entire song. The song starts out with loud beating drums before McEntire's vocals take command. She describes a woman going through a breakup, but refuses to let it bring her down. The song reminds me of "Stronger" by Kelly Clarkson with its resilient lyrics throughout.
The second song off the album is a duet between McEntire and Jennifer Nettles, whom happens to be one of my favorite country artists. The two artists sing about lost love and the heartache that goes with it. They both wish that they were "Enough," the title of the track. The voices go great together in the song; they are balanced and don't overpower one another.
"She Got Drunk Last Night" is a ballad of a woman struggling with loneliness. This song has every right to be labeled as a tearjerker and made me think of my own choices and heartbreak.
The song that is probably my second favorite is titled "Livin' Ain't Killed Me Yet." It has a sassy gruffness to it that makes me think of my time here at school. The song picks up where the first track left off with a similar message and a fast paced beat.
"Life will throw you a curve ball, back against a brick wall, push you right up to the edge." This line really speaks to me, and makes me feel like I can do anything. I think it will inspire a lot of other listeners too.
The title track "Love Somebody" is a little slower in tempo. McEntire starts with talk singing, and then it becomes more of a shouted chorus. She encourages the listener to never give up, no matter how tough the situation. This was an instant favorite of mine.
This album has a couple themes focused on women empowerment and self-inspiration. For all country fans out there, McEntire's album is worth a listen or two to find out how far she has come in her long trek across the mountain that is country music. She has stayed fairly true to her original sound, but it is noticeable that she has tried to modernize her sound a little to fit in with the younger generation.
 5 stars out of 5.