Graduate Goodbyes: Cherish every moment because it goes by too fast
May 6, 2015
It is hard to believe that my four years at UW-Whitewater are coming to an end. I am leaving a very different person than I arrived.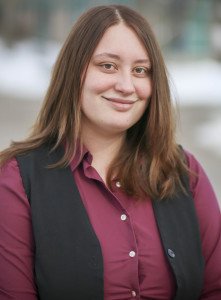 I chose this university because, as an eager high school senior, I had emailed several schools in the area about their journalism programs. Only one professor responded, and that was Dr. James Kates from UW-Whitewater.
Not only did he invite my family and I to his office to talk more about the program face-to-face, but he also personally walked us around campus to show us around.
I was amazed that a professor would go so far out of his way for a student who wasn't even enrolled yet, and I was impressed with how friendly and helpful he was.
Dr. Kates set an impression for the campus that I have seen exemplified over and over again during my time here, and I couldn't be any more proud to call myself a Warhawk.
Over the past four years, I have been the president of a student organization, gone to several out-of-state conferences, studied abroad in Scotland, fallen in love with my now-fiancé and so much more. It has been the best time of my life, and I am so grateful to all that have helped to make it what it is to me.
I want to thank all of my wonderful professors who have made my college experience a truly great one.
I want to thank everyone at the Royal Purple for being an awesome (and hilarious) team.
I want to thank all the friends I have made during my time here; you were truly my second family.
To all the students who still have time: cherish every moment; it goes too fast.