Professionalism in email is essential
I wouldn't doubt the "E-Mail" link is the most clicked on our university home page with how much students have to rely on their university account for updates, reminders and (hopefully morning) class cancellations. It's easy to forget, with the ease and convenience, that emails are an extension of your professional self. The types of emails you send say a lot about the person you are, whether it reflects your "true-self" or not.
As managing editor of the Royal Purple I send and receive my fair share of emails, and have noticed some trends that need to come to an end. In sending an email, include the following: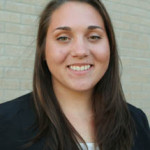 No. 1: A detailed subject line
The subject line is often overlooked, but it's the one element of an email that explains the contents and easy searching. Remember, busy people have busy inboxes. No one has time to read through "Untitled" emails. From experience, most of the time emails that are not titled appropriately sit on the back burner.
No. 2: Greetings, titles and a signature
It is polite to include a short greeting ("Hello," "Good Morning"). Be sure to use the appropriate title, like Dr. or professor, when referring to the recipient. Never use a professional's first name in a greeting unless told to do so; even then I would be hesitant.  Include a "Thank you for your time" or "I look forward to hearing from you" followed by an appropriate email signature. A signature should include a full name, any relevant position titles and contact information.
A personal preference, but a general rule to follow, is to steer away from the use of "Dear" and "Sincerely" unless it's genuine. It's just too personal for a professional exchange.
No. 3: Explanation of email
Do not send emails without context. I cannot stress enough that you need to introduce yourself, if necessary, and explain your inquiry in every email. Sending a "hey what's the assignment again?" to a professor with four different classes to keep track of is not going to get a response. A good rule of thumb in situations like this is to mention your class and section in the subject or body of the email for clarification.
Following these simple – yet effective – guidelines when crafting emails is essential in portraying yourself as professional and thoughtful and getting the results you desire.